Homeowners want outdoor living spaces that are just as functional and beautiful as their interior living spaces. A deck or porch can add up to $20,000 to a home's value, and a patio can increase the selling cost of a home by around 10%.
At Mirage Screen Systems, we're passionate about helping our customers create homes they love both inside and out. Whether you're looking to spruce up an existing outdoor living space or add a new one to your home, learn how our retractable screen doors can help you upgrade your space with the latest home trends for 2023.
‍
Seamless Indoor-Outdoor Integration
‍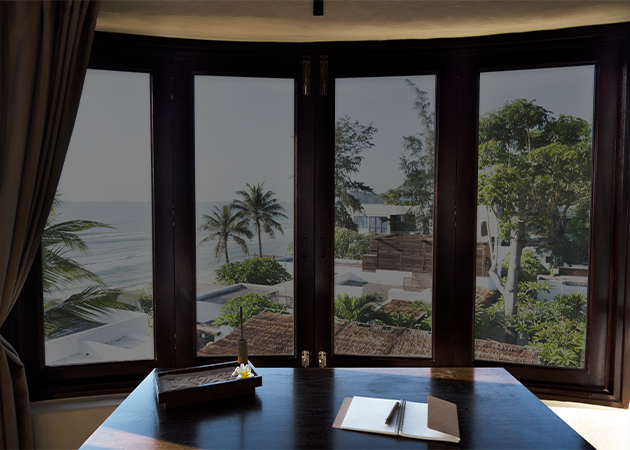 Fresh air, sunlight, and connecting with nature can do wonders for our mental and physical health. However, the great outdoors has disadvantages, including bugs, dirt, rain, and other extreme weather conditions. Integrated indoor-outdoor living spaces give you all the benefits with none of the drawbacks.
There are several ways to create more fluid boundaries between indoor and outdoor living spaces. One way to do this is to extend your roof or build an overhang over your porch, patio, or deck to make it feel more like a room. You can also use retractable screen doors to create a more seamless transition between the interior and exterior of your home. Unlike a solid glass or wood door, screen doors allow fresh air while protecting you from insects or other elements.
‍
Outdoor Entertainment Spaces
Over the years, many people have come to appreciate the benefits of outdoor entertaining, making it one of the most popular home trends in 2023. When designing an outdoor space, it's important to consider functionality, aesthetics, and comfort. For example, you'll probably want couches and lounge chairs for relaxing and more formal seating around a table so people can unwind. Consider the lighting: during the day, you might want to add some shading to keep direct sunlight out of everyone's eyes. But at night, you'll want to add plentiful lighting.
It should also be easy to access the interior of your home from your outdoor living space. This way, guests can easily use the restroom or anything else they need in the house, and you can easily transport food and beverages. If your outdoor living space is right off the kitchen, a retractable screen door can allow you to engage with your guests, even when preparing food.
‍
Privacy and Comfort
Unless you have large trees and bushes, or a very tall fence, along the entire perimeter of your property, it's likely that your neighbors or people passing onto the street can see into your yard. For some people, this can be a big deterrent to using their exterior spaces, even when the weather is nice. Retractable screens are the perfect way to enjoy the fresh air and the beauty of nature without sacrificing your privacy. Screens also provide excellent ventilation without letting in bugs, dirt, or harmful UV rays, ensuring maximum comfort.
At Mirage, our screens come in different colors, sizes, and mesh options, ensuring that you find the perfect fit for your needs.
‍
Sustainable Outdoor Design
‍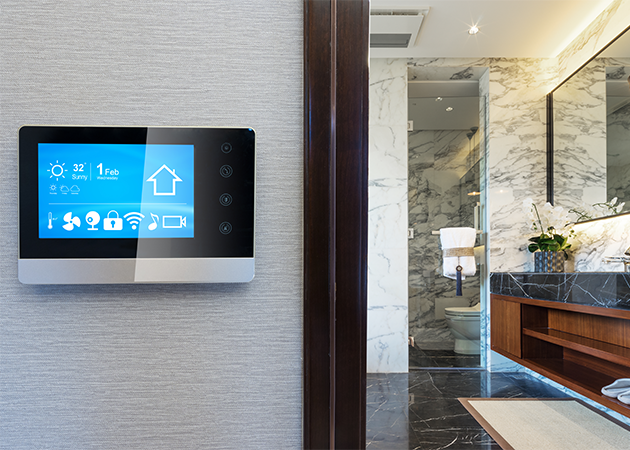 One of the most popular home exterior trends this 2023 is the growing demand for sustainable products. About two-thirds of all respondents surveyed by McKinsey & Co. said they consider sustainability when making a purchase. Worldwide, search inquiries regarding sustainable goods have risen by more than 70% since 2018. It's important to consider the environmental impact of your products because they come into direct contact with the environment. Opt for natural materials like wood, stone, linen, and cotton whenever possible. Try to minimize plastics, or at least opt for products made with recycled plastics. Make sure that the paints used on any décor are free from lead and cadmium.
Adding a retractable screen to your outdoor living space can also make your indoor living more environmentally friendly. They allow light and air circulation into your home so you can turn down the AC and shut off the lights, lowering your energy bill. Here at Mirage, we only use durable and energy-efficient materials in all our screens so you can enjoy high-quality products and contribute to a more sustainable environment.
‍
Smart Outdoor Living
Home automation is becoming an increasingly popular way to improve the safety and convenience of our living spaces. Smart home devices can raise or lower the lights, change the music, or set a timer with a voice command. It is also possible to connect your security monitoring system to your personal smart device and receive real-time notifications about any suspicious activity on your property.
You don't want to worry about getting your door opened and closed with your hands full, or fiddling with your screen in the middle of the party. All Mirage motorized retractable screens use Somfy smart home technology. You can open or close the screen with the included remote or from the companion app on your phone. Our screens also feature auto-stop detection for added safety.
‍
Modernize Your Outdoor Spaces with Mirage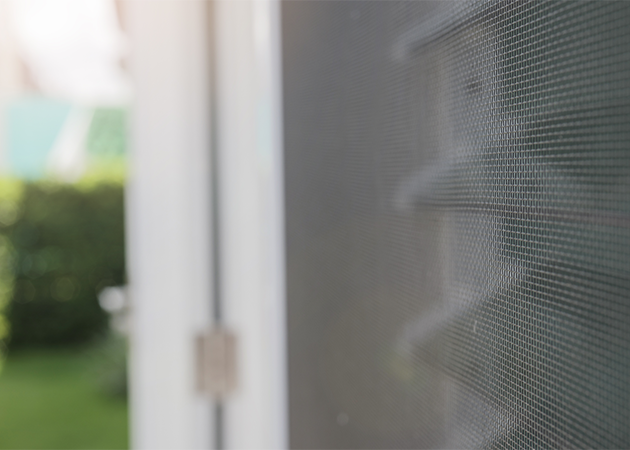 These top home exterior trends in 2023 focus on allowing you to enjoy the outdoors with greater ease, comfort, privacy, and safety. Extend your living spaces by creating a seamless indoor-outdoor integration where you can entertain your family and friends. With a sustainable design, you can also save on energy and bills while staying environmentally friendly. And with the integration of smart technology, you can now experience the convenience and comfort of outdoor living.
Mirage can help you stay on top of these home trends in 2023 with our wide range of energy-efficient, user-friendly retractable screen doors. Browse our full selection of products or contact your local screen specialist today!