Large Opening
Retractable Screen Door
Features
Limited Lifetime Warranty
All screen components, excluding the mesh, have a lifetime warranty from manufacturer defects.
Smooth Running
Our guide design, along with Teflon-infused plastics, creates the smoothest-riding screen in the industry.
Spans to 14ft Wide
The 3500 reaches up to 14 feet wide and 10 feet tall or 28 feet wide in a double configuration.
Retained Mesh
This product is designed with mesh that is secured in the bottom and top tracks. This prevents mesh "blow-out" and ensures pets stay in your home.
Sizes
We have the perfect fit for every door in your home, including retractable screens for porches, garages, patios, and more.
Our large opening retractable screen covers up to a maximum width of 14 feet (28 feet for double doors) and 10 feet high.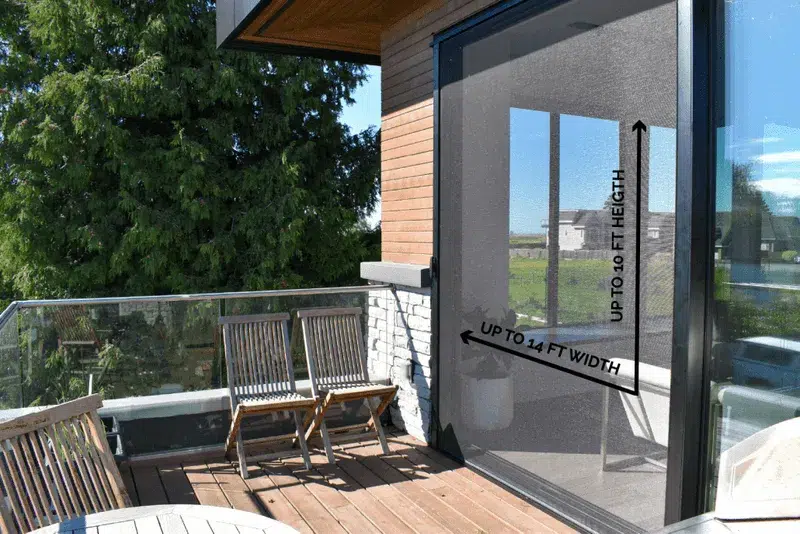 Large Opening
Retractable Screen Door
Benefits
Living Area Expansion
Extend your outdoor living space and make your larger doors usable in all seasons.
Protection
Protect yourself from insects and sun exposure.
Comfort
Create a breezy, comfortable outdoor area that shelters you from extreme heat and cold.
Customized Fit
Our screens are custom fit to your opening, ensuring no gaps and full protection.
Long-lasting
Our quality materials and components let you enjoy your screens for years without service issues.
FAQs
A Large Opening Screen Door is designed for wider doorways or openings, such as double doors or sliding glass doors, bi-fold doors, or multi-panel sliding doors. It provides improved airflow, increased natural light, enhanced views, and convenient access. These screens can be doubled up as a French door to create an even bigger screen.
Large opening retractable screens provide many benefits, including keeping bugs out while allowing fresh air to circulate, reducing energy costs by blocking sunlight and heat, and providing shade and privacy. Our Large opening retractable screens have a retained mesh that ride along a secured groove in the track for additional functionality and smoothness. They also help to create an outdoor living space that can be used year-round.
Large opening retractable screens can be customized to fit a wide range of sizes. They can be made to fit openings up to 28 feet wide and 10 feet tall.
Large opening retractable screens can be customized to fit a wide range of sizes. They can be made to fit openings up to 28 feet wide and 10 feet tall.
We offer a wide selection of colors for our 1750, including eight standard colors and 18 designer screen colors. Your Mirage Screen dealer can help you pick a color that blends with your home's style or makes a bold statement.
Yes, large opening screen doors are designed to be easy to operate. They typically feature a user-friendly mechanism that allows for smooth and effortless opening and closing. Retractable screen doors are designed with convenience and ease of use in mind, allowing for seamless integration into your daily routine.
Yes, large opening retractable screens are durable and designed to withstand the elements. They are typically made from high-quality materials that are designed to last for many years.
Yes! With our secure Super Magnet latch system that is 3x stronger than our competitor latches, you can be sure that the Mirage retractable screen door will stay closed. The Mirage Super Magnet latch is anti-corrosive, unlike any other competitor screen systems, which means no more rust.
Large opening screen doors are generally easy to maintain. Regular cleaning of the screen material and lubrication of moving parts are necessary for smooth operation. With basic maintenance and addressing issues promptly, large opening screen doors can be kept in good condition. To learn more, read here.
Our annual maintenance plan recommends that once a year you clean and clear the tracks, vacuum the housing for dirt and debris, and then liberally lubricate the top and bottom tracks and plastic guides with Mirage's silicone spray lubricant (available from your dealer). You can read more details about door screen cleaning and maintenance or speak directly with your local Mirage dealer. If there is an issue with the screen, contact the dealer that installed your screen to come look at it.
The lifespan of large opening screen doors can vary depending on several factors, including frequency of use, maintenance practices, and environmental conditions. On average, a well-maintained and properly installed large opening screen door can last anywhere from 10 to 20 years or even longer.
Every purchase comes with a limited lifetime warranty, ensuring your satisfaction. To learn more about the warranty details, read here.
Other Products
Find the best retractable screen doors for different openings around your home.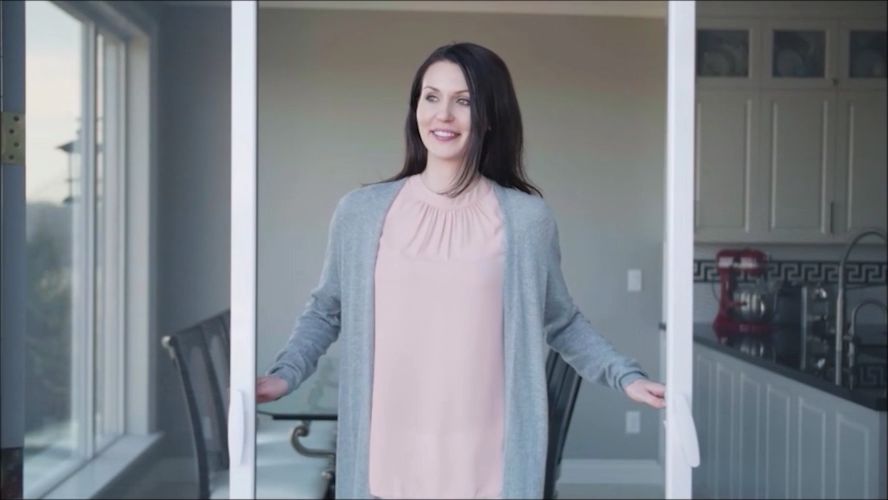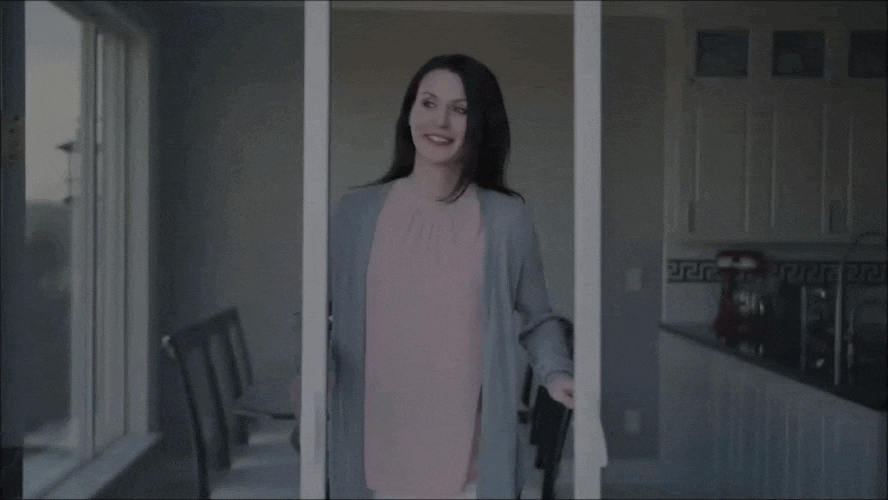 Retractable Screen Doors
Enjoy your indoor and outdoor spaces with a seamless and smooth retractable screen systems designed to fit all regular, French, and sliding doors.
Learn More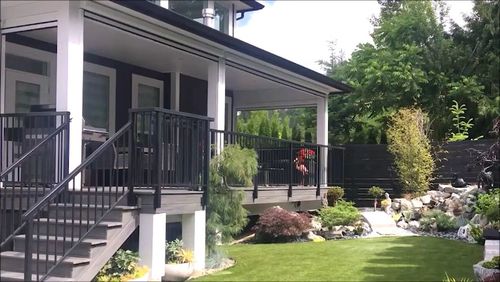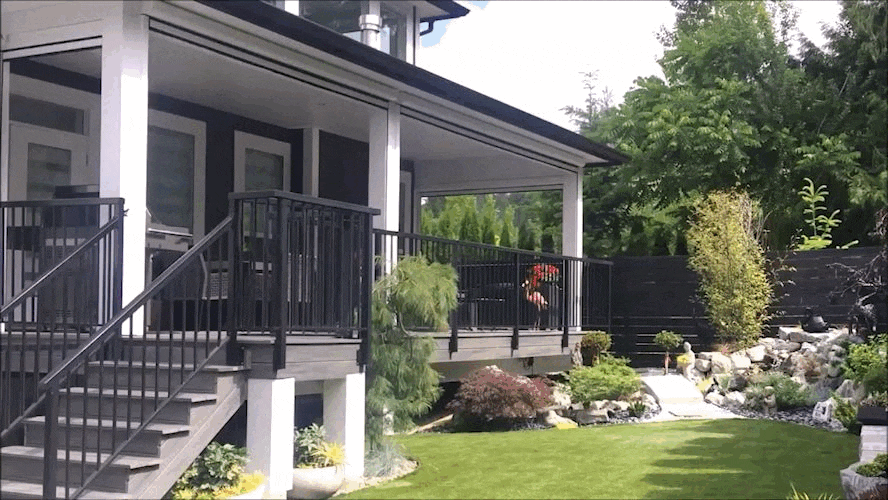 Motorized Screens
Extend your living space with a large opening motorized screen. Screen your garage or patio area for a bug-free and UV-protected space.
Learn More