French doors are popular among homeowners for many reasons, including their elegant design, ability to let in natural light, and easy access to the outdoors. Though they may be used between interior rooms of a home, they are most often used to access patios, decks, or gardens. But what about keeping unwanted insects and debris out while still allowing for ventilation and airflow?
‍
Fortunately, Mirage offers several styles of retractable screens for French doors that can help you keep bugs while letting fresh air in. They are easy to use and you can even leave them open to let in fresh air and create an indoor/outdoor entertainment space.
‍
Enhancing Your Living Space with Style, Light, and Fresh Air
Retractable screens are designed to retract into a housing unit when not in use and can be easily pulled out when needed. They are constructed using top-grade materials like aluminum, fiberglass, or polyester to ensure their durability and longevity.
French doors are typically made from wood or glass and consist of a set of two hinged doors that open outwards. For homeowners looking to add both functionality and style, French doors allow natural light to enter and create a feeling of spaciousness while adding aesthetic value to a home's interior and exterior. They also provide a clear view of the outdoors and, when left open, allow for excellent air circulation.
‍
What Are Retractable Screens?
‍
Manual retractable screens are operated by hand, either through a handle. They are a popular choice for those who prefer a more hands-on experience and want control over the screen's movement and position. Our manual screens are designed with precision and ease of use in mind, ensuring that they can be operated with minimal effort.
‍
Motorized retractable screens, on the other hand, are operated by an electric motor, making them easy to use with just the push of a button. They are perfect for those who want a more convenient and hassle-free experience.
‍
Our motorized screens are equipped with a reliable motor that allows for smooth and quiet operation, and they can be easily controlled using a remote control or a smart device.
‍
How Do Retractable Screens Work on French Doors?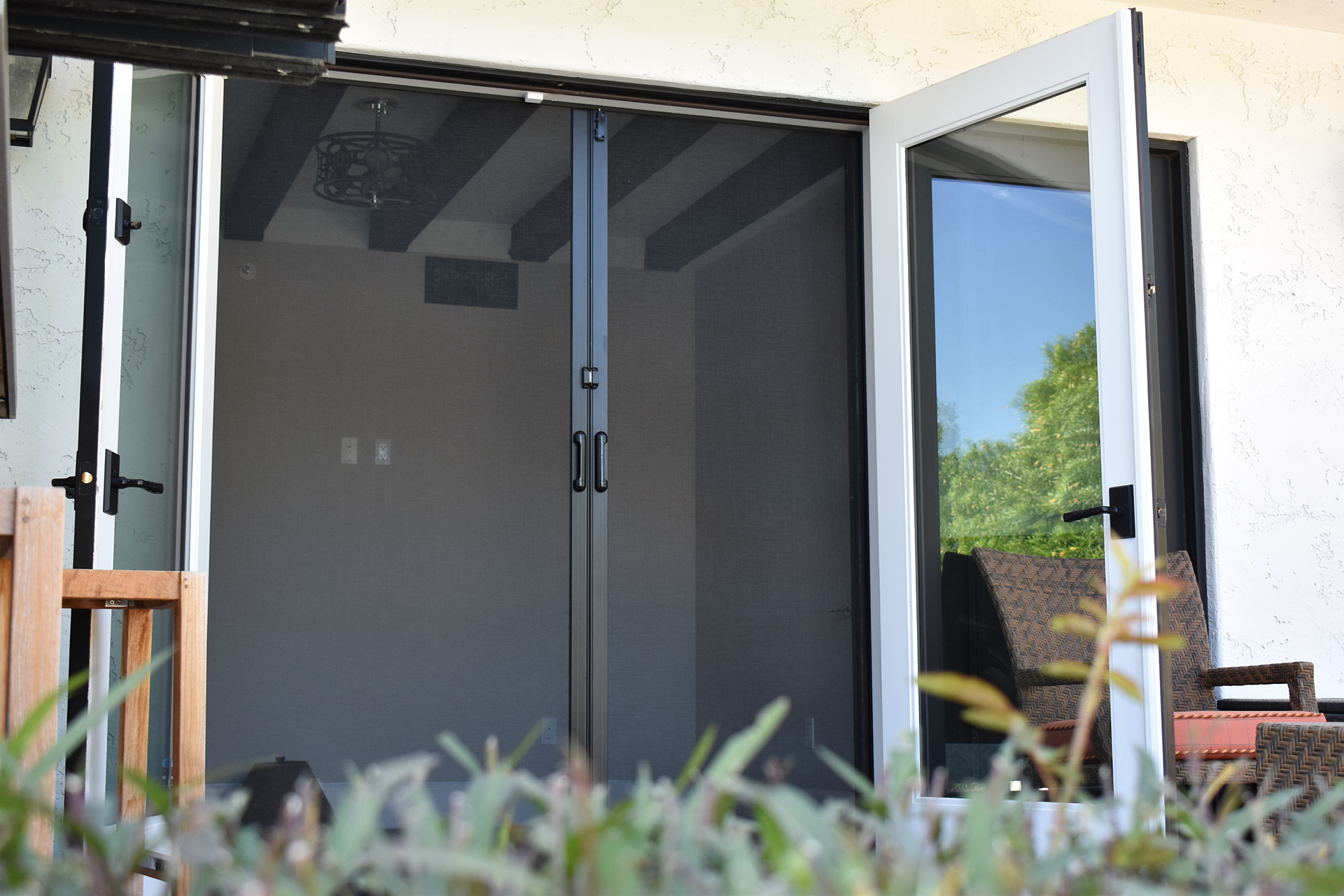 It is important to find an authorized dealer to ensure that your French door retractable screens are installed properly with accurate measurements, warranty, knowledge, and expertise. The installation process typically takes around 1-2 hours, depending on the size and complexity of the opening.
‍
To ensure their longevity, perform regular maintenance by cleaning the screen material and lubricating the tracks and housing unit. Avoid slamming the door and store it in its housing unit during harsh weather conditions.
‍
Benefits of Retractable Screens on French Doors
‍
Protection from insects: One of their main benefits of is that they keep bugs out. With a retractable screen, you can enjoy the fresh air without worrying about bugs and other pests entering your home.
‍
Improved ventilation: They allow for improved ventilation and airflow. This can help reduce the need for air conditioning and lower energy costs during the warmer months.
‍
Energy efficiency: Retractable screens can also help improve energy efficiency by reducing the amount of sunlight and heat that enters your home. This can help keep your home cooler in the summer and warmer in the winter, reducing the need for heating and cooling.
‍
Customization: There is a retractable screen door for French door owners everywhere, no matter their aesthetic preferences. It comes in various colors and finishes, making it easy to find one that matches your door frame and home's aesthetic. We can customize screens for any door, regardless of size, shape, or whether it swings in or out.
‍
Upgrade Your Home Today with Mirage!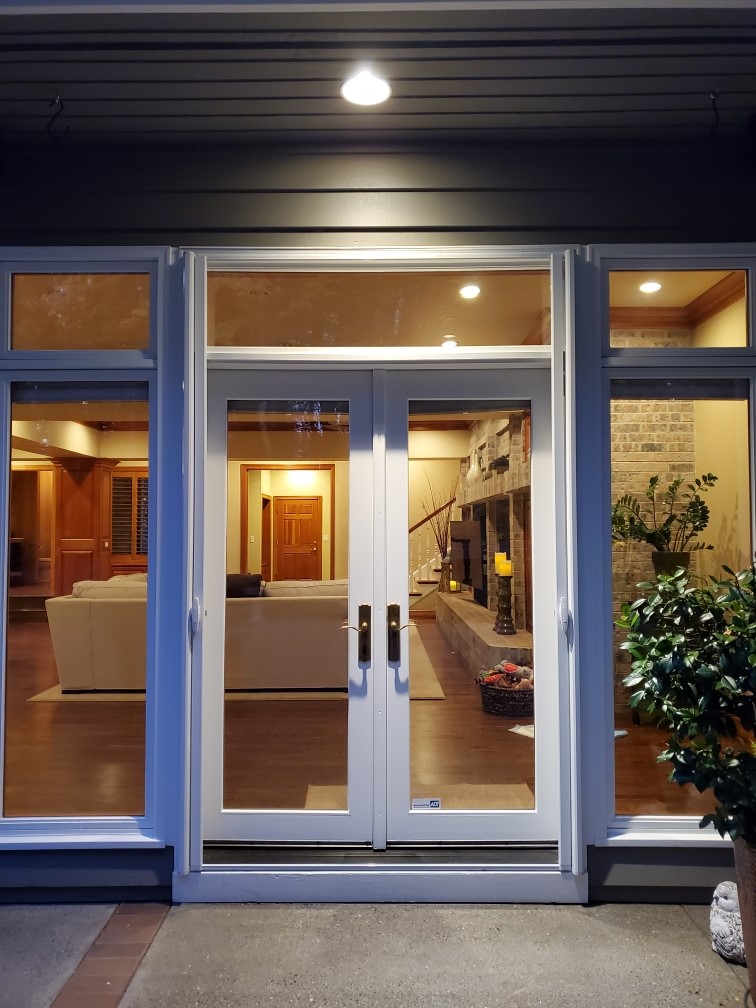 With the ability to protect against insects, improve ventilation, and increase energy efficiency, retractable screens are a smart investment for any homeowner. They are also easy to operate and maintain, making them a convenient addition to French doors.
When considering their installation, it is important to find a reputable dealer who can properly install and maintain them for optimal use.
‍
At Mirage Screen Systems, we offer a wide range of retractable screen solutions for French doors and other applications. They are made of high-quality materials and are designed to fit any opening, providing a stylish and functional addition to your home.
‍
Contact us today to learn more about and how they can enhance your home!