Retractable Screen Door
Applications
Our doors fit the following applications in your home: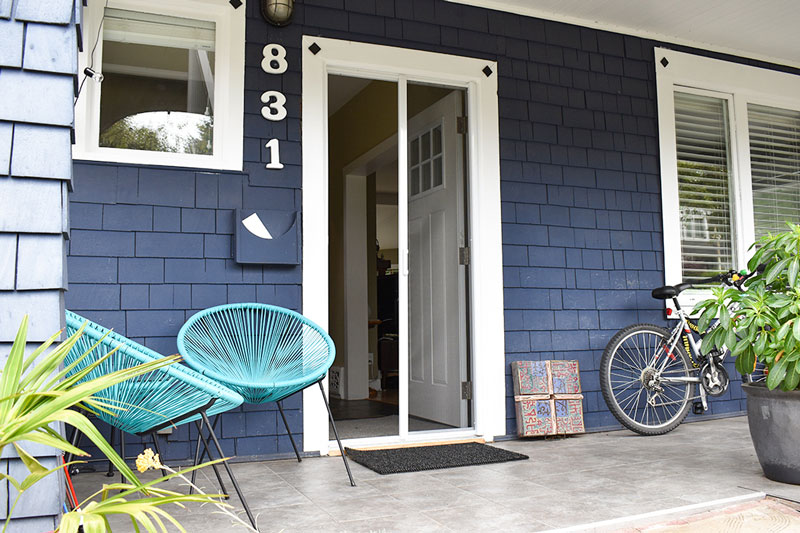 Single Entry
Enjoy your indoor and outdoor spaces with a seamless and smooth screen door system designed to fit all single-door entry ways.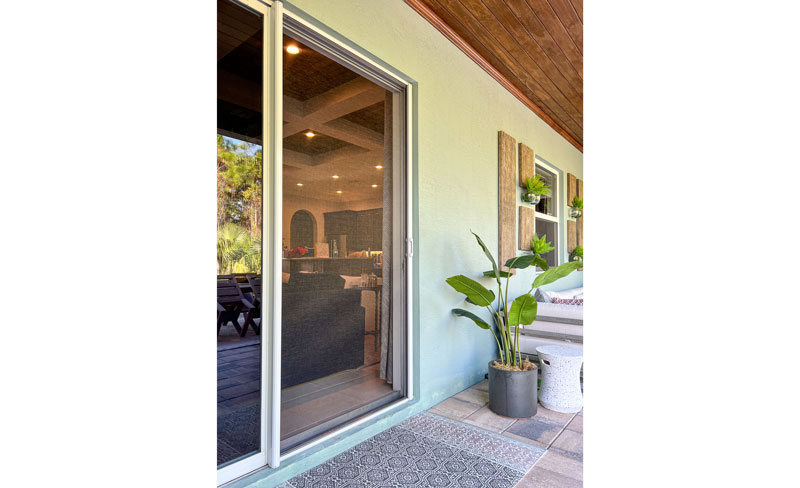 Sliding Doors
Your screening solution for your sliding doors around your home.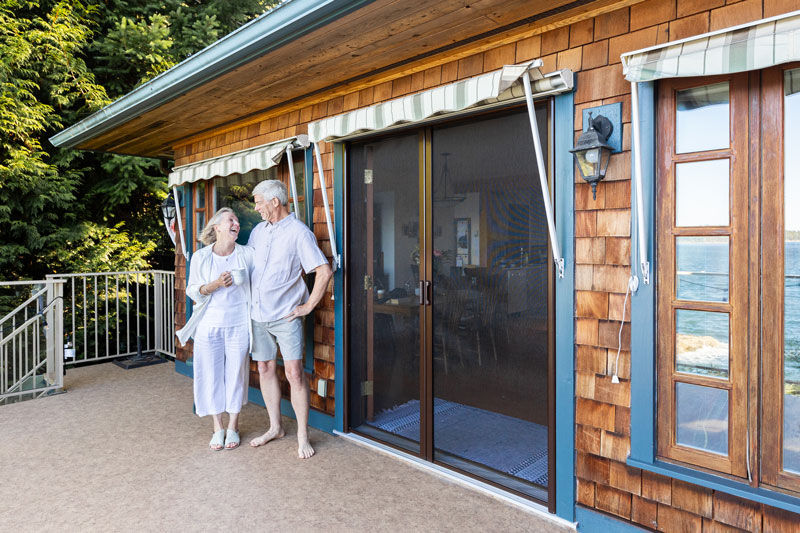 French & Double Doors
For French and double doors, our screen doors have a magnetic system that allows them to fit together seamlessly and open easily.
Screen Door Features
Limited Lifetime Warranty
All screen components, excluding the mesh, have a lifetime warranty from manufacturer defects.
Brass Bushing
Our screens contain a brass bushing in the rolling mechanism that extends their life.

Pivot Pro Handle
The Pivot Pro allows for easy opening of your screen door.
Smooth Running
Our guide design, along with Teflon-infused plastics, creates the smoothest-riding screen in the industry.
Sizes
Our retractable screens cover up to 64 inches and a maximum of 108 inches in height.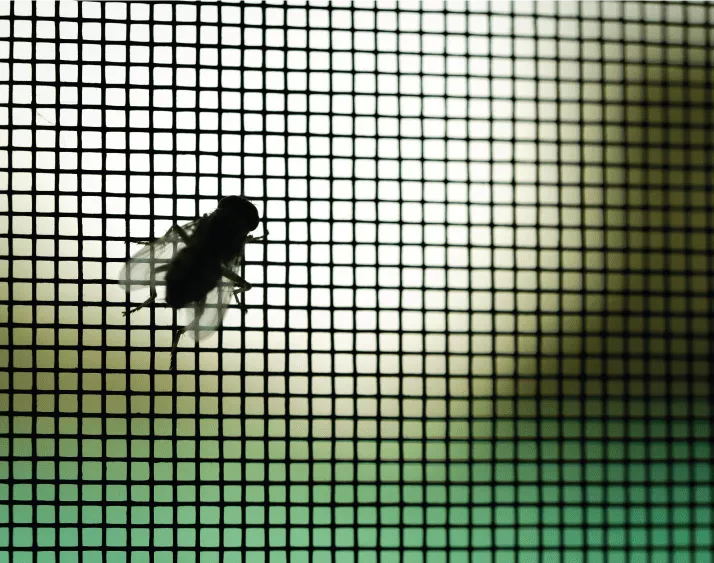 Screen Door Mesh Options
Most of our doors are installed using standard fiberglass mesh (the same as what is in your window screens).
We recommend fiberglass mesh because it is the smoothest running in our doors.
For pet owners, we offer TuffScreen, a scratch-resistant polyester mesh.
Retractable Screen Door Benefits
Protection
Retractable screens offer protection against insects from coming into your home.
Customized Fit
Our retractable screen will be cut to the size of your door, window, or large opening, and will fit into any space around your house.
Convenient & User-friendly
Our retractable screens are there when you need them and tucked away discreetly when you don't.
Fresh Air
Create a cross-breeze in your home and keep the insects out.
Energy Savings
Screen doors save money on your utility bills during the hotter months of the year by reducing air conditioning use.
FAQs
Retractable screen doors are insect screens that roll into compact housing. They are designed to not interfere with your regular door's functionality, and you only see the retractable screen door when it is in use. The retractable screen extends from the housing and is held in place by a magnetic latch. The screen retracts with the help of a spring-loaded roller tube that is built into the units housing. The majority of homeowners prefer a retractable screen door over more traditional swinging screen doors as they do not obstruct the view.
Retractable screens provide many benefits, including keeping bugs out while allowing fresh air to circulate, reducing energy costs by blocking sunlight and heat, and providing an unobstructed view unlike a traditional fixed screen door.
Retractable screens can be installed on most types of doors, including entry doors, sliding glass doors, French doors, and more. Our retractable screens can be installed on doors that are 7-9 feet high, and up to 5 feet wide for a single door or 10 feet for double doors.
Can be customized to fit specific needs. They can be made to fit non-standard sized doors and can be ordered in a variety of colors and materials.
We offer a wide selection of colors for our 1750, including eight standard colors and 18 designer screen colors. Your Mirage Screen dealer can help you pick a color that blends with your home's style or makes a bold statement.
Yes, retractable screen doors are designed to be easy to operate. They typically feature a user-friendly mechanism that allows for smooth and effortless opening and closing. Retractable screen doors are designed with convenience and ease of use in mind, allowing for seamless integration into your daily routine.
Yes, they are! Mirage retractable screen doors are built with sturdy aluminum, strong springs, and high-quality plastic components. When properly maintained, our customers can enjoy our screen doors for decades. Learn more about Mirages' built-to-last mantra!
Yes! With our secure Super Magnet latch system that is 3x stronger than our competitor latches, you can be sure that the Mirage retractable screen door will stay closed. The Mirage Super Magnet latch is anti-corrosive, unlike any other competitor screen systems, which means no more rust.
No, retractable screens are easy to maintain. They can be cleaned with a mild detergent and water and should be lubricated periodically with a silicone spray. To learn more, read here.
Our annual maintenance plan recommends that once a year you clean and clear the tracks, vacuum the housing for dirt and debris, and then liberally lubricate the top and bottom tracks and plastic guides with Mirage's silicone spray lubricant (available from your dealer). You can read more details about door screen cleaning and maintenance or speak directly with your local Mirage dealer. If there is an issue with the screen, contact the dealer that installed your screen to come look at it.
The lifespan depends on the quality of the product, how often it is used, and how well it is maintained. However, most Mirage retractable screens last years. On average they can last 10-20 years or even longer. There is also a limited lifetime warranty in case.
Every purchase comes with a limited lifetime warranty, ensuring your satisfaction. To learn more about the warranty details, read here.
Other Products
Find the best retractable screen doors for different openings around your home.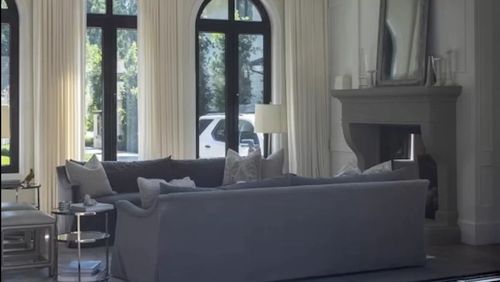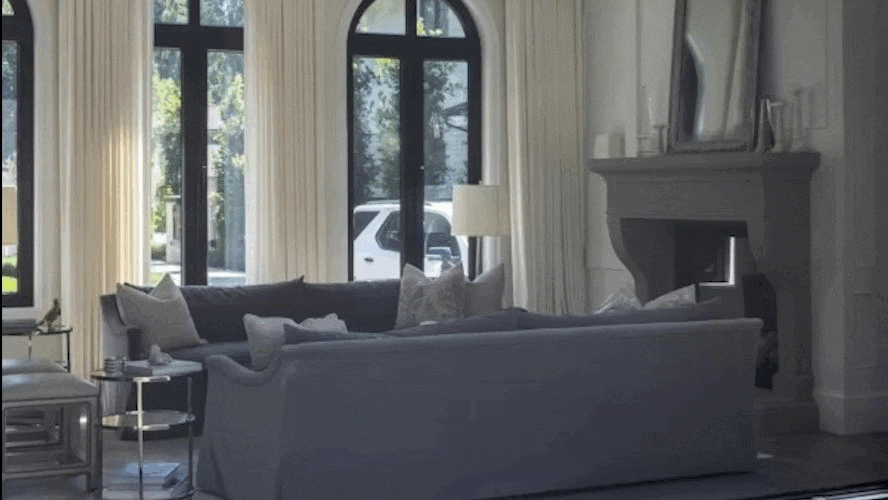 Large Opening Retractable Screen Doors
Your screening solution for large openings in your home. Whether it's a bi-fold door or a multi-panel sliding door— the large opening retractable screen has you covered.
Learn More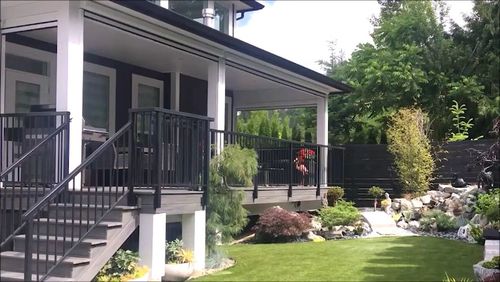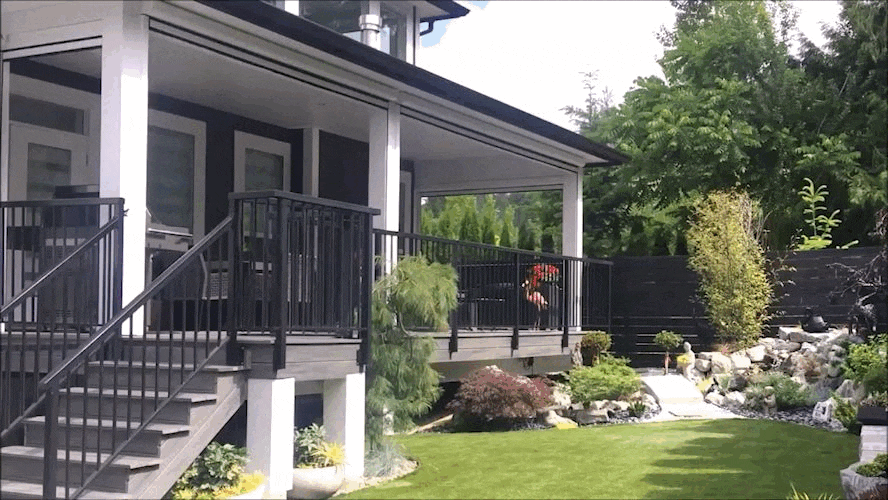 Motorized Screens
Extend your living space with a large opening motorized screen. Screen your garage or patio area for a bug-free and UV-protected space.
Learn More