Imagine extending your home's living space, making it an enchanting oasis where you can enjoy every season in cozy comfort. From sun-soaked summer days to frosty winter evenings, a patio screen system is here to elevate your outdoor living experience. When it comes to patio screens, retractable screens are a great way to add versatility and privacy at home – but there's more than just the obvious factors that affect their cost.
‍
Types of Retractable Screens
‍
Retractable screens come in manual or motorized options. Motorized retractable screens offer modern convenience as they expand and retract using a sleek, motorized device. With a user-friendly remote control or push button, you're in charge of your screen from anywhere, adapting to the sun's ever-changing position.
‍
Manual retractable screen doors are less costly and straightforward to operate. They make for easy-breezy care and maintenance. However, while motorized screens are the more expensive option, they're worth it for a touch of luxury and a lot of conveniences.
What factors influence the cost of retractable screens for patios?
‍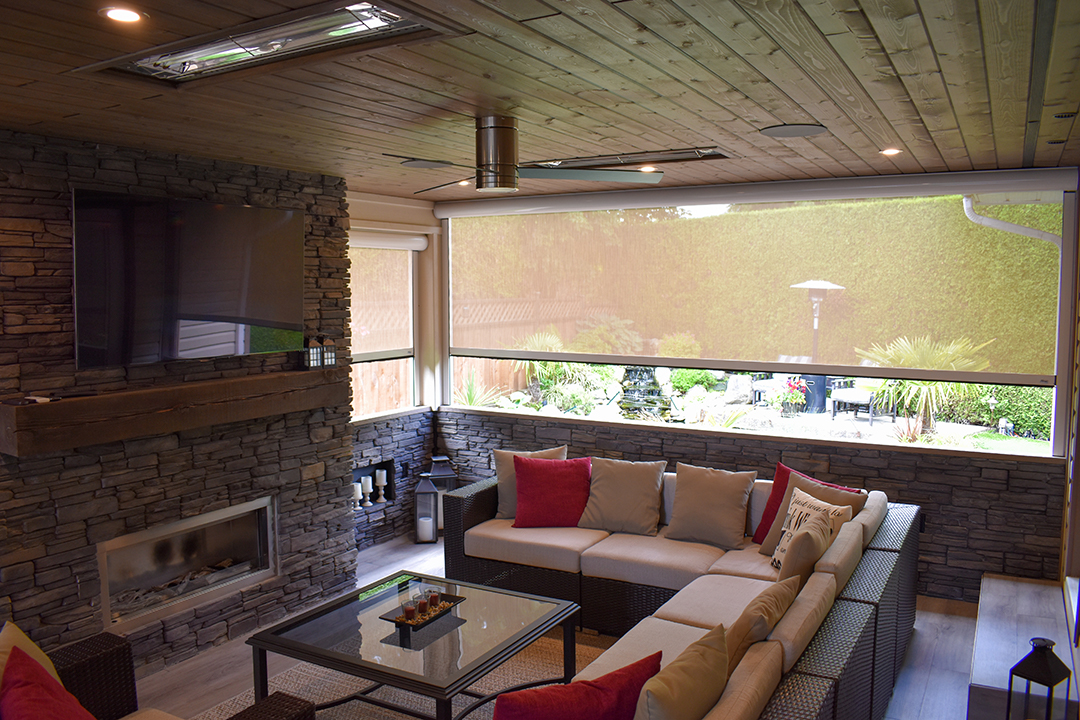 Size of the Patio
When it comes to price, the size and shape of your retractable screen play a crucial role. The bigger and more intricate the shape, the more expensive your retractable screens will be as larger, more custom options will require more materials and installation time.
Type of Retractable Screen
The cost of retractable screens for patios will significantly vary when choosing between motorized and manual retractable screen doors. With motorized options, convenience takes the spotlight as they magically roll down with a click of a button. Our motors are powered by Somfy, the industry leader in Smart Home products. With it, you can control your motorized retractable screens using either a Somfy remote or the Smart Home app on your phone. This provides you with a convenient and easy way to operate your screens, allowing you to adjust them with just the touch of a button or a swipe on your smartphone. On the other hand, you can effortlessly extend and retract manual retractable screens on your own – and you'll enjoy easy maintenance and a lighter initial investment.
Material of the Screen
‍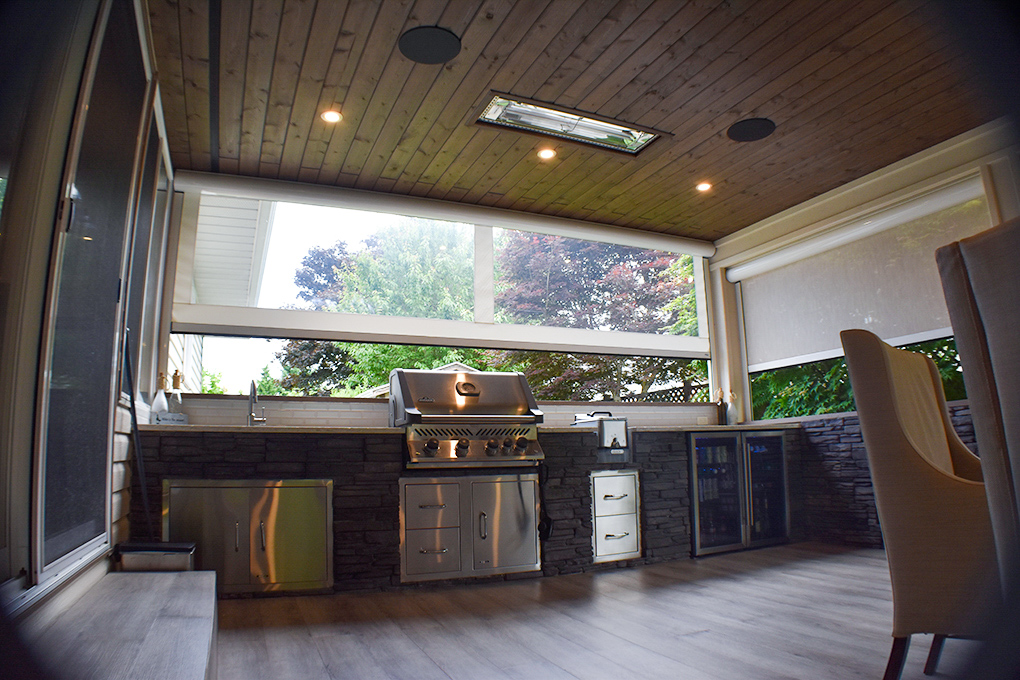 When constructing your retractable patio screen, the frame material and style significantly affect cost. It's no secret that higher-quality materials mean a higher price tag, but you can count on getting a longer-lasting product that will go the distance.
‍
The fabric and mesh on your screen are other aspects of the cost. A good screen has a UV coating to help block sunlight and is very high quality so as not to rip during daily wear and tear. Mirage offers a range of fabrics that are of good quality and suitable for different purposes. For our motorized screens, we have insect control, sun control, privacy, blackout, and vinyl fabrics. When it comes to retractable screens, we offer stiff fiberglass and elite mesh for insect protection, as well as Tuffscreen, a scratch-resistant polyester mesh that is ideal for pet owners and insect control.
‍
Installation Fees
Installing a reliable retractable screen is a delicate operation that requires the expertise of professionals to get the job done right. Our screens are professionally installed with no additional charge since it is already included in the dealer's quote. However, the overall cost may vary depending on your location. For an exact installation price, schedule your consultation with your local dealer to discuss your project.
Maintenance Costs
With minimal upkeep, your retracted screens will remain shielded from harsh weather conditions. The Mirage team has a list of TLC tips to keep your retractable patio screen looking great!
‍
1. Clear the screen door track of debris, tiny rocks, and fur to avoid damage.
2. Indulge in an annual spring clean: pamper the tracks, housing, and screen mesh with warm soapy water and gently dab them dry with a soft, clean cloth.
Warranty
When you invest in retractable screens for your patio, it's important that you have a warranty to back it up! Trustworthy manufacturers and installers stand by their craft with warranties or guarantees. An unbeatable limited lifetime warranty backs Mirage Screen Systems' retractable screen doors!
‍