Selecting the best retractable screen for your space can significantly enhance your outdoor experience by providing unobstructed views while keeping you protected from insects and debris. However, choosing the right screen requires careful consideration of several factors to ensure it meets your specific needs and budget.
‍
Space and purpose
‍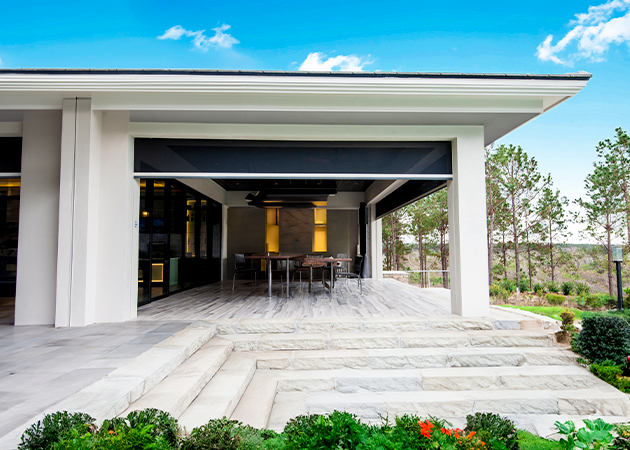 ‍
First, you must know the precise measurements of the space you intend to put your retractable screen. You should also ensure it complements the architectural elements of your home and does not affect any of its features or the installation process.
‍
In addition to getting the right fit for your space and architectural design, you need to consider the purpose of installing a retractable screen. Do you want protection against insects and other outdoor elements? Or do you want to have extra privacy in your space? Identifying the specific purpose will guide you in selecting the right type of retractable screen with appropriate features and functionality that meets your requirements.
‍
Weather elements like wind, rain, and exposure to direct sunlight can also affect your screens, so understanding the climate in your area will help you choose a retractable screen that is durable and capable of withstanding weather conditions.
‍
Screen type and material
Retractable screens come in different designs and are made from contrasting materials. Each screen has varying pros and cons depending on its size, purpose, and material.
‍
Types of retractable screens
‍
These are limited to single-door entries and are cheaper to purchase and install. They also come with a sliding door, which is easy to open and close. However, since they limit the amount of natural light and air flowing into the living area, they won't reduce much of your electricity bill.
‍
Double-door/French door screens
They're more costly to purchase and install than single-door screens but fit to slightly larger spaces. They come with a magnetic lock system that closes effortlessly and makes it difficult for kids and pets to unlock and wander off.
‍
They are expensive to purchase and install because they must be customized depending on the size of your open space. On the bright side, they reduce the electricity you use to keep your home cool by allowing sufficient airflow into your living space. They also provide more natural light and shade on a hot summer day.
Screen material
The materials used to make retractable screens influence their durability, maintenance, and visibility. Depending on the purpose of your retractable screen, here are the different types of mesh fabrics to choose from:
‍
Standard fiberglass mesh fabric– It's the most common type of mesh fabric. It comes in different colors and is durable and easy to maintain.
Solar fiberglass mesh fabric– It's perfect for heat transfer and reducing the amount of sunlight in your spaces. They are ideal for controlling weather elements.
TuffScreen– The TuffScreen or pet mesh is the best choice for pet owners since it's a heavy-duty, scratch-resistant polyester mesh that offers the best defense against tears, punctures, and scratches.
‍
When selecting a retractable screen, choose a formidable frame that can withstand the effects of wind blowouts. At Mirage, we make our screens wind-resistant by retaining the mesh and reinforcing it by the frame.
‍
Another component of the frame materials is the brass bushing in our screen doors. This feature maintains the rolling screens, therefore, extending its lifetime.
‍
Installation and operation
Mounting a retractable screen on your doors can be challenging. Some mounting options that can make the process easier and ensure your screen is compatible with your existing structures include:
‍
Installment during construction– this mounting procedure is done when you install your screen during construction. The housing of your screen is incorporated into the building design and concealed by bricks, concrete, or decorative columns.
Surface mount– here, you install the retractable screen on the surface of your existing structure. This gives it a disappearing look as it appears as part of the existing structure. Make sure to consult with a screen specialist when it comes to the installation of your retractable screen.
‍
Ease of operation is another factor to consider. There are two ways to operate retractable screens. Those that are manually operated are prone to slamming as the mesh retracts, which can be irritating. The second option is to motorize them. In this case, the screens have inbuilt motors that allow you to control the screens using a remote or app. It makes them convenient to use, especially when you're carrying things with both hands and can't operate the screens manually.
‍
Aesthetics and design
‍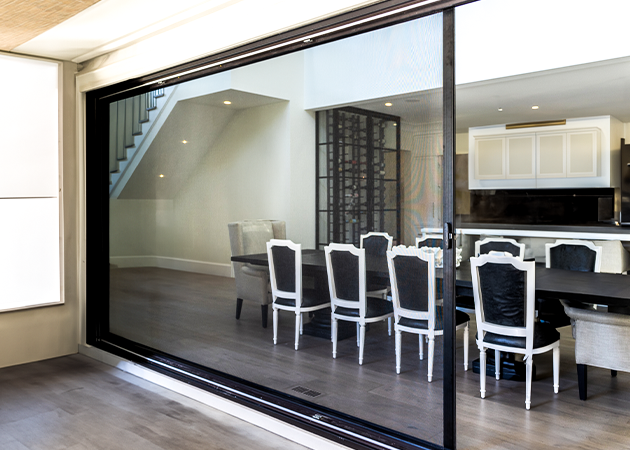 ‍
Retractable screens add beauty and elegance to your outdoor space. They also significantly improve the overall aesthetic value of your home. Given that retractable screens come in different color options, frame styles, and endless customization possibilities, you need to choose options that match up with your home type and décor. Picking a screen that integrates with your existing décor and architectural style not only augments the beauty of your home but also eliminates visual barriers between your indoor and outdoor environment. This gives an unobstructed view without compromising comfort.
‍
Budget and long-term value
The cost of retractable screens can vary significantly. While some are cheap, others may cost thousands of dollars, so set a reasonable budget and pick a screen that is within this budget.
‍
Once you have your budget, explore the long-term value and durability of your desired screen. Don't just look at the initial cost; consider other factors like the cost of maintaining the door during its lifetime, what the warranty covers in case of damages and energy efficiency. If not considered, maintenance, repairs, and energy costs will be much more eventually.
‍
Also, ensure you get quality screens that will last long enough even after being exposed to elements like wind, rain, and UV rays and still provide utmost protection with no need for repairs.
‍
Enjoy great unobstructed views with the best retractable screens
‍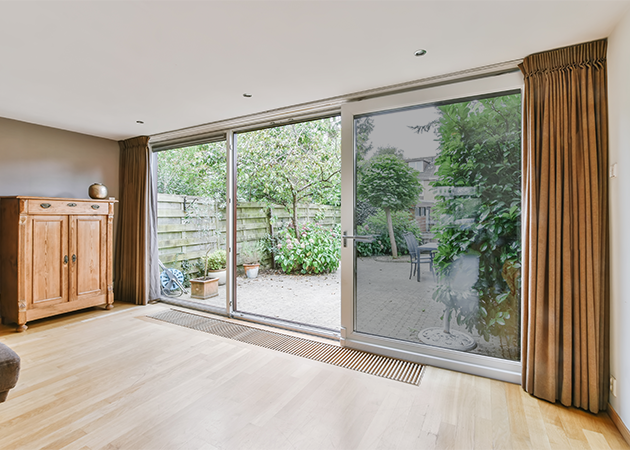 ‍
At Mirage, choosing the perfect retractable screens that meet your specific needs and preferences has never been easier. We offer different styles, fabrics, colors, and sizes that match your home and budget. Talk to one of our dealers today to find the perfect type of screen that will give you the comfort, privacy, and protection you need to enhance your home's aesthetics and functionality.
‍