‍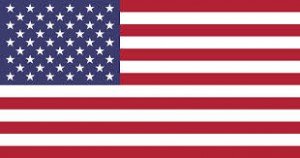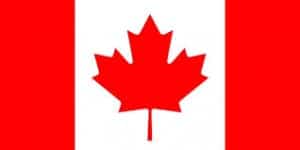 Although many of our customers know about the great looks, convenience, and long-lasting performance of our Mirage retractable screens, not a lot of people are aware that they're actually made right here in North America.
Our entire line of retractable window screens and retractable screen doors is designed and built in Mirage's manufacturing facility in Surrey, BC, Canada, bringing real advantages to our customers as well as to us as a company.
What's the difference you might ask?
Well for us, having full control of our screen production means we can.
1. Get customers the screen products they want, quickly.
By producing in our own screen manufacturing facility there are no long waiting times for new screen products and no months-long backorder wait times for customers and dealers to contend with. By shortening up the time between ordering and screen installation, and being able to handle custom screen orders, we're able to make everyone happier.
2. Guarantee top-notch quality for all our screen products.
Locally made is one of the primary reasons we're able to offer the Mirage Lifetime Warranty on all retractable screen products, which provides customers with the peace of mind they deserve.
3. Make immediate changes to our processes or products.
Mirage Screen Systems can roll out new screen products or make changes to an existing product quickly, and do so on our schedule to ensure that things like environmental standards are met or exceeded.
4. Avoid supply disruptions.
With less shipping to get our retractable screens into our Canadian and US dealer's hands, everyone avoids the challenges of troublesome overseas logistics, as well as ensuring that human rights and safety standards are followed closely.
5. Support the local economy.
By buying North American made products, you're supporting job creation and contributing to a thriving local economy.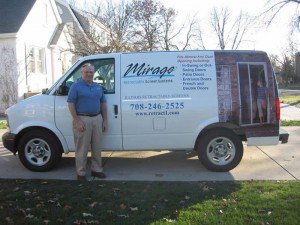 Locally made screens, installed by a professional.
Not only does North American production benefit customers with local jobs in their communities, but also, when you buy a Mirage retractable screen, you're also supporting a Mirage local dealer from your area to install the product. Many of our dealers are owner-operators who are putting their hard-earned money right back into your community.
Why all of the fuss about North American made retractable screens?
Encouraging customers to buy their retractable screens locally is something I've been passionate about for many years now, having served on the national board of the Canadian Manufacturers and Exporters Canada for 20 years. I've championed this cause for so long because I believe in the value that locally made goods add to the local economy, and I hope you will too.
Ben Hume
CEO, Mirage Screen Systems
‍