When you think of screen doors, most think of those flimsy screen doors that are standard in most homes. They do the job to keep the bugs out but usually are not durable and need replacing consistently.
So, what is a retractable screen door you ask? Well, we happen to know this subject very well.
They Vanish: Unlike a traditional screen door, retractable screen doors simply vanish. You can match the housing unit to the color of the doorway, so they hide nicely on each side. There when you need them and gone when you don't.
Sun & Bug Control: If you are looking for the perfect solution to keep the bugs out, control the sun rays in the warm months and maintain privacy, retractable screens are it. A variety of mesh options give you the opportunity to choose one that is right for you. From more transparent to opaque, you will find something that fits your lifestyle and needs.
Aesthetic appeal: Overall, a retractable screen blends into the color and design of your home. It is not an "eye sore" like traditional screen doors. Smooth: Mirage Retractable Screens especially, are extremely smooth and glide along the track effortlessly. The Teflon infused, and wider guides allow the door to run smoothly along its tracks.
Durable: Retractable screens unlike traditional screen doors are made from more durable material. Mirage's proprietary brass bushing in our housing cap ensures the screen will last for decades.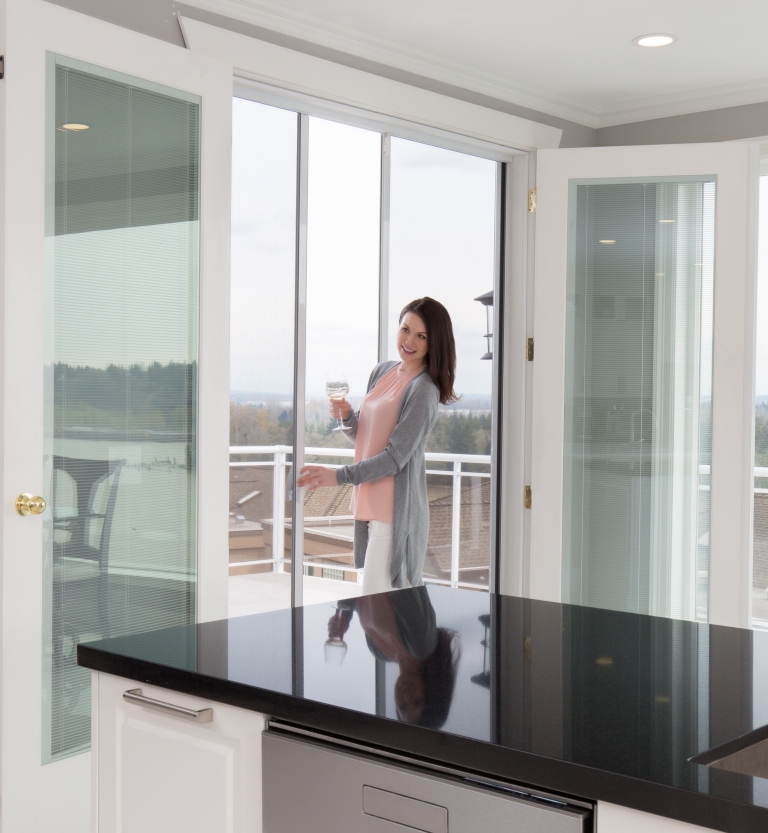 Retractable screens are attached to the interior or exterior of a doorway. The mesh screen material is attached to a roller tube that is then attached to a vertical pull bar that when pulled, glides along a track on the top and bottom. It then latches with a magnet either to another door for French doors or to the other side of the doorway.
Mirage Retractable Screens also have the option of a handle that pivots called the "Pivot Pro" handle. This allows for a smooth, easy release every time you open the door.
The best part about a retractable screen door is you can customize it to your liking. Upgrade your indoor/outdoor living space today
1 (855) 488-7655.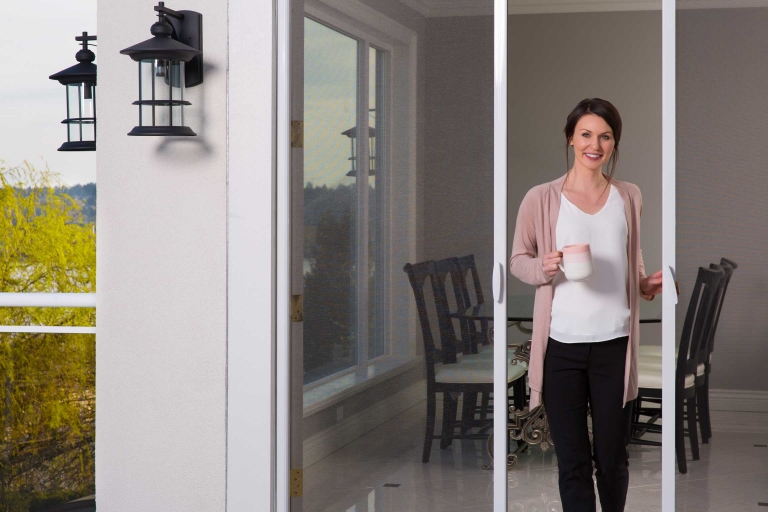 ‍