The London Run for Ovarian Cancer is an entirely volunteer staffed fundraiser that has raised over $1.8 million for the cause.
Approximately 500 runners, as well as 125 volunteers, come to the run each year, raising money for ovarian cancer research being conducted at the London Regional Cancer Clinic in London, Ontario. Thanks to this year's turn out and support from local businesses like Shield Screens and Security Products Ltd., The Run for Ovarian Cancer's 15th year saw over $215,000.00 raised and helped bring further awareness to ovarian cancer. This outstanding accomplishment brought total fundraising to over $2 million dollars going directly to the local Cancer Clinic!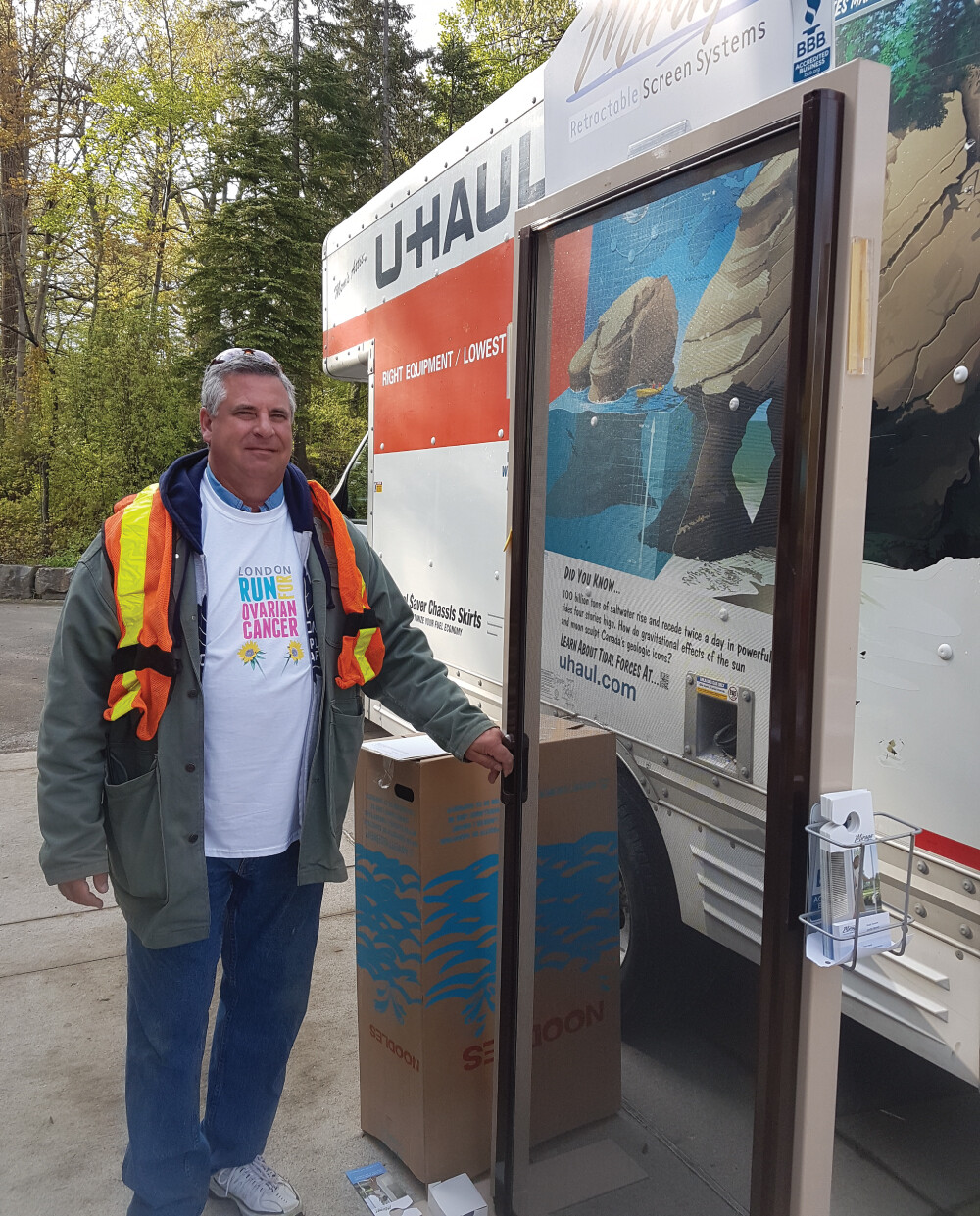 Mirage is thrilled to have been able to assist with such a successful and important event by providing a retractable screen for the silent auction and takes great pride in working with dealer's such as husband and wife team Gordon & Winnifred Barnett of Shield Screens and Security Products Ltd. They graciously donated their time for the custom Mirage Retractable Screen installation. Gordon & Winnifred also showed their support by attending the Run and the happy Silent Auction winner of the installed screen is pictured here with Gordon! For more information or to see how you can still help, please visit the London Run for Ovarian Cancer website at www.runforovariancancer.ca
Congratulations on taking part in such a worthwhile cause – visit Shield Screens and Security Products Ltd. here to learn more about this Mirage dealer!
‍