Depending on where you live, the seasons change throughout the year. Its that time of year to pick up a pumpkin spiced treat, throw on a cozy sweater, and sit by the fire.
Although it is getting cooler outside, sometimes the air in your home can get stale and doors need to be opened. Many people think that the fall is a bad time to buy a retractable screen for their home but that is quite the opposite.
Here are a few reasons why it is a good idea to have a retractable screen installed in the cooler months.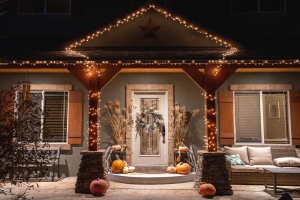 1. Improvement on the home
Retractable screen doors add value to a home no matter what time of year it is. They are better quality and last for years compared to a typical or fixed screen that comes with a home. When you list your home, a retractable screen door is an improvement they won't have to do.
Whether its a sliding door, French door or Bi-fold Door, Mirage has the solution.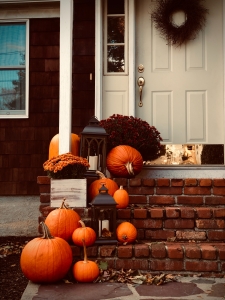 2. Clean fresh air
When the air in the home gets too stuffy, retractable screens are there. Even if it's for a few minutes, you know bugs and debris will not get into your home.
‍
3. Motorized Screens create an outdoor extension of your home
If you have an outdoor area in your home that can be an enclosed area, motorized screens are perfect for this. It allows you to relax and entertain while keeping the wind out. Curl up with a blanket, warm drink and add heaters or a small fire while also allowing clean fresh air in.
Perhaps you want to convert your garage into an office or a gym. A motorized garage door screen would allow for a breeze when you're working or exercising at any time of the year.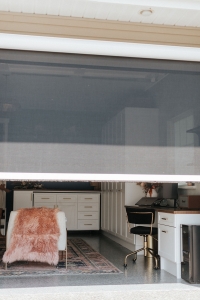 4. Slower time for installers
Summer is the busiest time for installers, getting ahead of the rush is the best idea to get your motorized or retractable screen door into your home. If you have them installed now, you will be ready for the warmer months.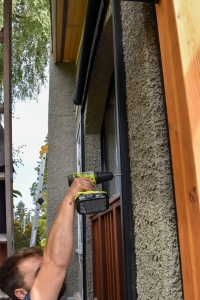 Mirage Screen Systems retractable screen doors are available across North America and can be installed at any time of year. So why not call a Mirage dealer to install yours soon.
‍