With the arrival of sweltering summer months, now is the time that people generally shut their windows, turn up their AC, and brace for higher electric bills. While people may want to keep their doors and windows open, the thought of bugs and other invaders getting into their homes makes them want to keep them closed.
‍
With a retractable screen door, you can enjoy an energy-efficient and environmentally sustainable way to keep your home cool during summer. Mirage retractable screens allow you to keep fresh air and cooling cross breezes flowing through your home without relying on your air conditioning unit.
Understanding Retractable Screens and Their Functionality
‍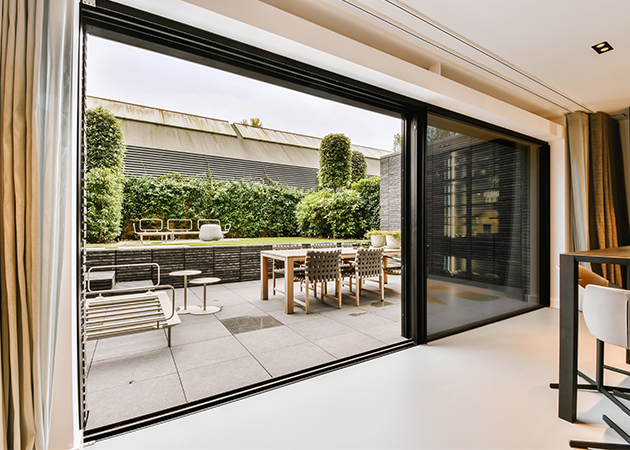 Retractable screen doors are screens that can be pulled open when doors are open and retracted into their container when not in use. When retracted, they become unnoticeable. They are an excellent option for screen doors because they provide shade and protection, yet they disappear entirely when they're not needed.
‍
These screens can be a great addition to the home because they make it possible to let cool air in while keeping outside invaders out. When not needed, retractable screens roll up and out of sight.
‍
They can be installed on any door, providing extreme functionality for homeowners. Retractable screens work with doors that swing in or out, and their discrete style makes them convenient for most homes, as they eliminate the obscured view that other screens cause.
Enhancing Natural Ventilation
When you install retractable screen doors, you will gain enhanced airflow and natural ventilation. Thanks to the material that the retractable screens are made with, such as mesh or fabric, the air can move easily from the outside to the inside. There is a seamless flow of air that is not hindered by the screen, as is commonly seen with other types of screens. This allows you to open your doors wide and breathe fresh air without worrying about something getting inside.
‍
Fresh air circulation helps create a healthy environment inside the home. There are multiple ways that the circulation of fresh air enhances the environment indoors, such as cleaning the lungs, lowering heart rate, improving digestion, and increasing energy levels.
Filtering Sunlight and Heat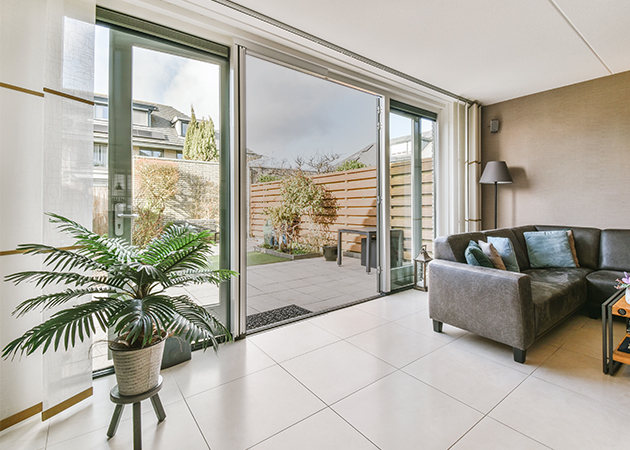 Sunlight produces heat which can cause your home to warm up quickly. This is one of the main reasons people turn their air conditioners on. However, with a retractable screen, the direct sunlight that reaches inside the house is reduced, which also reduces the heat in the house. When the sunlight isn't streaming directly into the home, the need for air conditioning declines.
‍
Heat isn't the only concern from the sun. The UV rays can be dangerous and cause damage not just to your skin but also to your furniture. Materials such as mesh and fabric that are used to make retractable screens can be set in a way that reduces UV rays and prevents issues from arising.
‍
When sunlight and heat levels are minimized indoors, the need for air conditioning is minimized as well. With less sun reaching the inside of the house, the comfort levels inside are higher.
Managing Indoor Temperature
Using retractable screen doors in your home gives you the ability to manage the temperature inside without turning on the air conditioner. Temperature regulation is important in order to keep your home comfortable. Many people manage the temperature by setting their thermostats to a specific degree and letting them do their job. However, this is a costly option that doesn't consider the overall health of the indoor environment.
‍
Retractable screens allow you to regulate your home's temperature by simply opening your doors, pulling the screens down, and letting them do their job. By blocking the sunlight that streams in through windows and doors, you can prevent heat from building up in order to keep your home at a cool and comfortable temperature.
Energy Efficiency and Cost Savings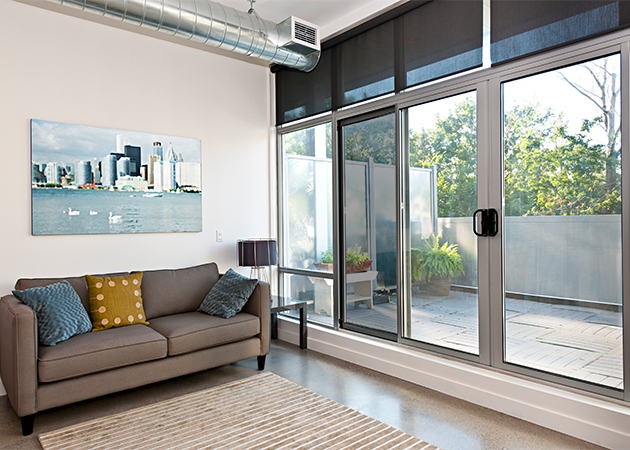 If there's one thing that people don't look forward to in the summer, it's the increased energy costs that come with running the air conditioning. It's not unusual to have to run the AC all day just in order to maintain a reasonable indoor temperature. With retractable screens, you can dramatically cut how often you run your AC by opening your doors in the mornings and evenings when temperatures are cooler. Not only does reduced AC usage result in a more pleasant home environment filled with fresh air and less background noise of your AC unit, but it also has other benefits as well. They are an energy-saving option that allows for cool air and comfort without having to turn on the AC.
‍
This also saves you money. Instead of paying an outrageous energy bill each month, you'll have minimal costs in regard to the temperature in your home. When you don't have to run the AC often, you'll save loads of money on your energy bill.
There's no better time to invest in a retractable screen.
Retractable screens are a great option for homes looking to minimize air conditioning use and maximize comfort levels. They enhance natural ventilation, bringing fresh air inside and maintaining a cooler indoor environment. They also filter out sunlight and heat, reducing the need for air conditioning and lowering energy costs.
‍
While some high temperatures may require air conditioning using retractable screens, the frequency of AC use will reduce. Homeowners can balance their AC usage with natural fresh air, providing comfort and creating a sustainable cool home.
‍
If you want to reduce your air conditioning use while keeping your home cool and comfortable, contact one of our local screen specialists today to install your retractable screens!