People are always coming up with new ideas and inventions for the home. One of these inventions, the retractable screen door, has offered a level of protection, aesthetic, and functionality to homes.
‍
Retractable screen doors are screen doors that do exactly what their name implies: retract. When they are not down to provide shade or protection, they retract into their housing and are no longer noticeable.
‍
Similar to Phantom screens, which were introduced to the United States in the early 90s, screen doors are a great way to protect a home. They can be retrofitted into most doors, so they are not visible when closed.
Importance of retractable screen doors for home functionality
‍
Retractable screens are an incredibly effective addition to any home. When doors are opened to allow fresh air in, the screens can be unrolled to keep insects and other outside invaders out. They are incredibly functional and easy to install by a professional installer on any door. Whether the door swings in or out, retractable screens can be used. They also remove the barrier that most screens cause: an obstructive door view. As they are retractable and roll to the side when doors are closed, they do not cause the sight issues that traditional screens do.
How Do Retractable Screen Doors Work?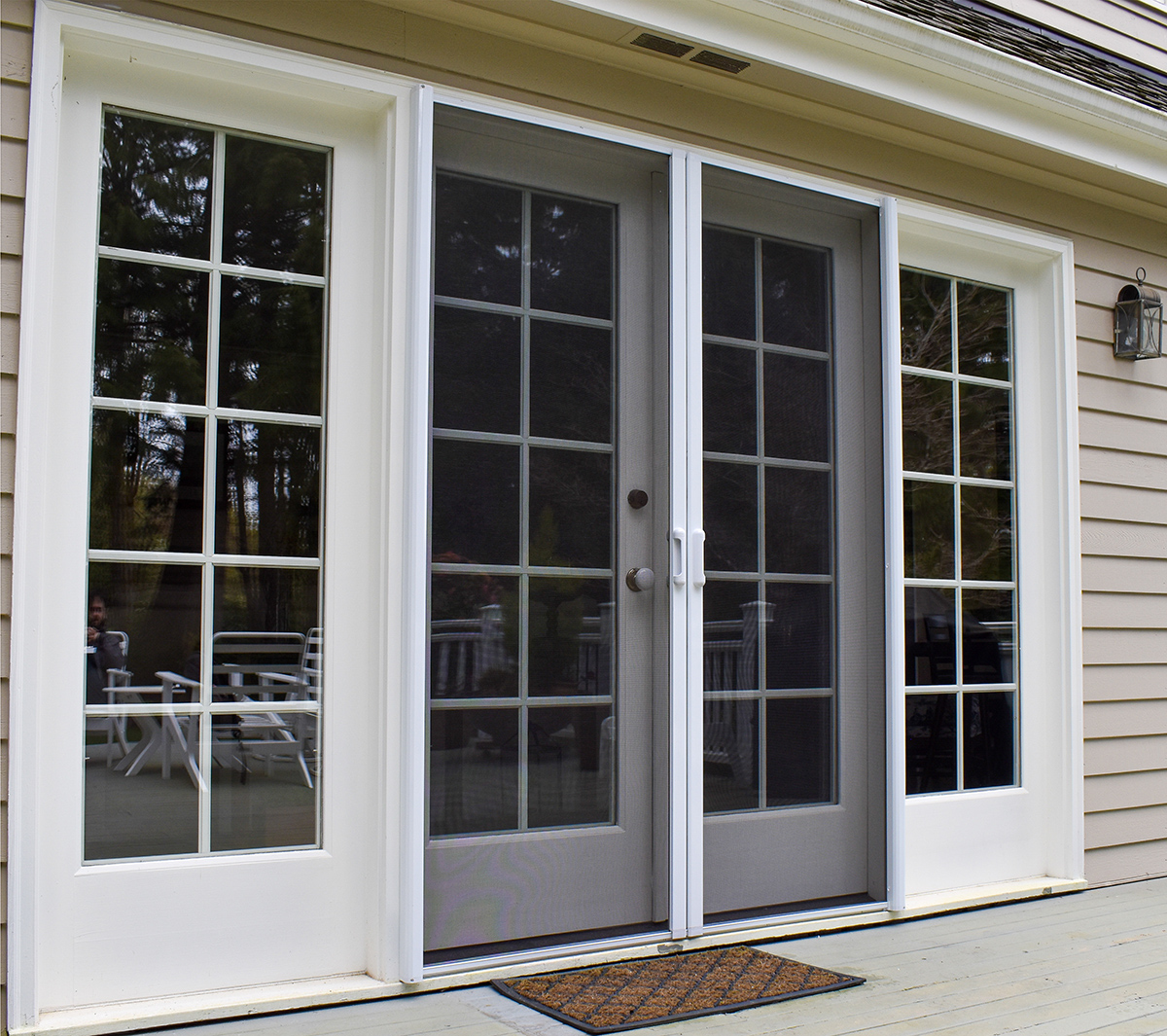 Retractable screens are made of a few parts that work seamlessly together to protect and add aesthetics to the home. They are made of powder-coated aluminum, and the mesh can be made of fiberglass or polyester.
‍
They include the screen insert, aluminum guide rails, a "housing" that stores the mesh and allows it to retract, and a magnetic handle system to keep the screen closed when needed. When you release the magnet, the screen opens and retracts back into the housing. These components work together to deliver an effective screening solution.
‍
These screen doors come in a few different types to fit any home, including:
Single entry
Sliding doors
French and double doors
‍
There are also several styles to choose from, as well as motorized retractable screens.
‍
But how does a retractable screen door work? The operation is simple. The mesh or fabric will wind around a roller, which is encased in a protective cover known as the housing. If the screen is manually operated, it is powered by a spring that causes it to roll up when doors close. If it is motorized, it will function thanks to an electric motor.
Benefits of Retractable Screen Doors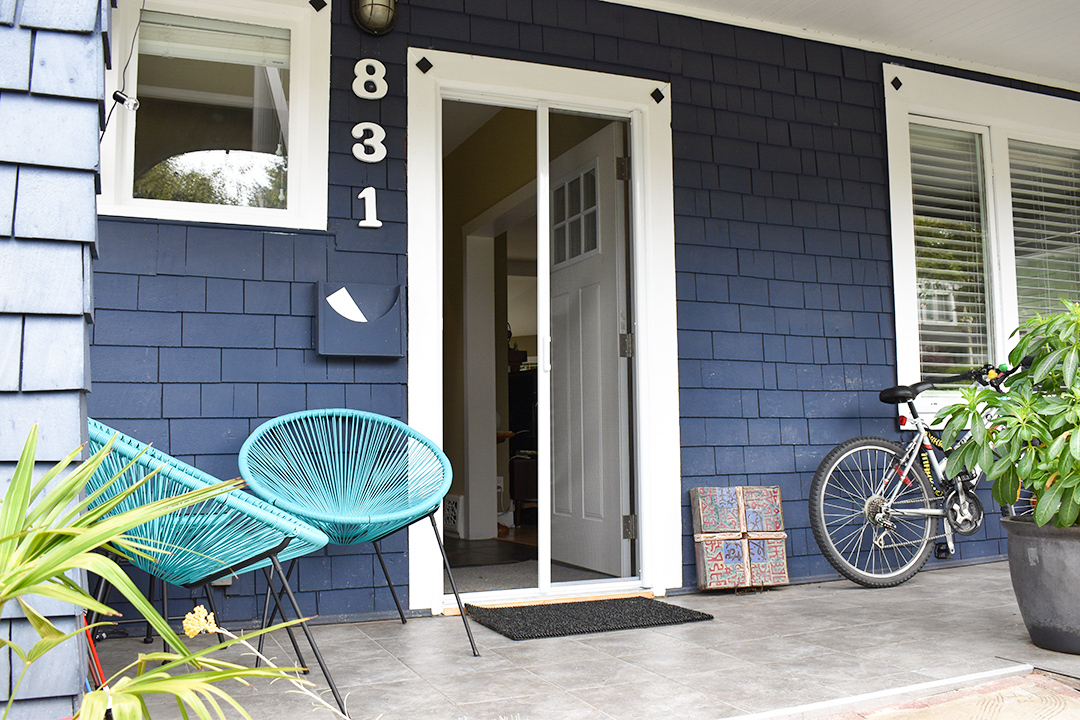 Improved ventilation and airflow
With retractable screen doors, your home will have improved ventilation and airflow. The mesh or fabric screens allow air to flow freely from outside to in instead of acting like a compacted barrier as traditional screens do. This lets you enjoy fresh outdoor air right in your home.
Better visibility and natural light
Unlike the traditional option, retractable screens are made of material that enhances lighting and visibility instead of obscuring it. The screen enables the natural outside light to flow seamlessly when doors are open.
Enhanced privacy
Retractable screen doors add another layer of privacy to homes. When doors are open, screens are across your doorway, keeping the world outside out of the home. One of the best things about them is preventing insects and pests from getting indoors. You can open your doors wide to let the fresh air in while keeping out the things you don't want. Enjoy a nice, fresh flow of air without outdoor pests.
Energy efficiency
Keeping your home cool with the natural fresh air from the outside helps you save on cooling costs. Instead of running the air conditioner all summer, you can open your doors wide to cool your house down.
Installation and Maintenance
When it is time to put a screen in your home, it is best to hire a professional. Many pros will let you know a timeframe and give you estimates after an initial consultation. The average installation time is directly related to the size and complexity of the screen, so it's best to contact a screen specialist who can help you with your needs.
Tips for maintaining and cleaning retractable screen doors
Cleaning and maintaining them is easy and should be done regularly to keep your screens working well.
Clean the track by removing all dirt and debris. Use canned air and/or a vacuum with a soft brush attachment to do so.
Clean screen door mesh with a soft upholstery attachment and a wet cloth.
Clean aluminum components (housing, pull bar, tracks, sill, mold, and handles) with a damp cloth and a non-abrasive cleanser.
For deeper cleaning and care, have your screens maintained and cleaned once a year by professionals.
Considerations When Choosing Retractable Screen Doors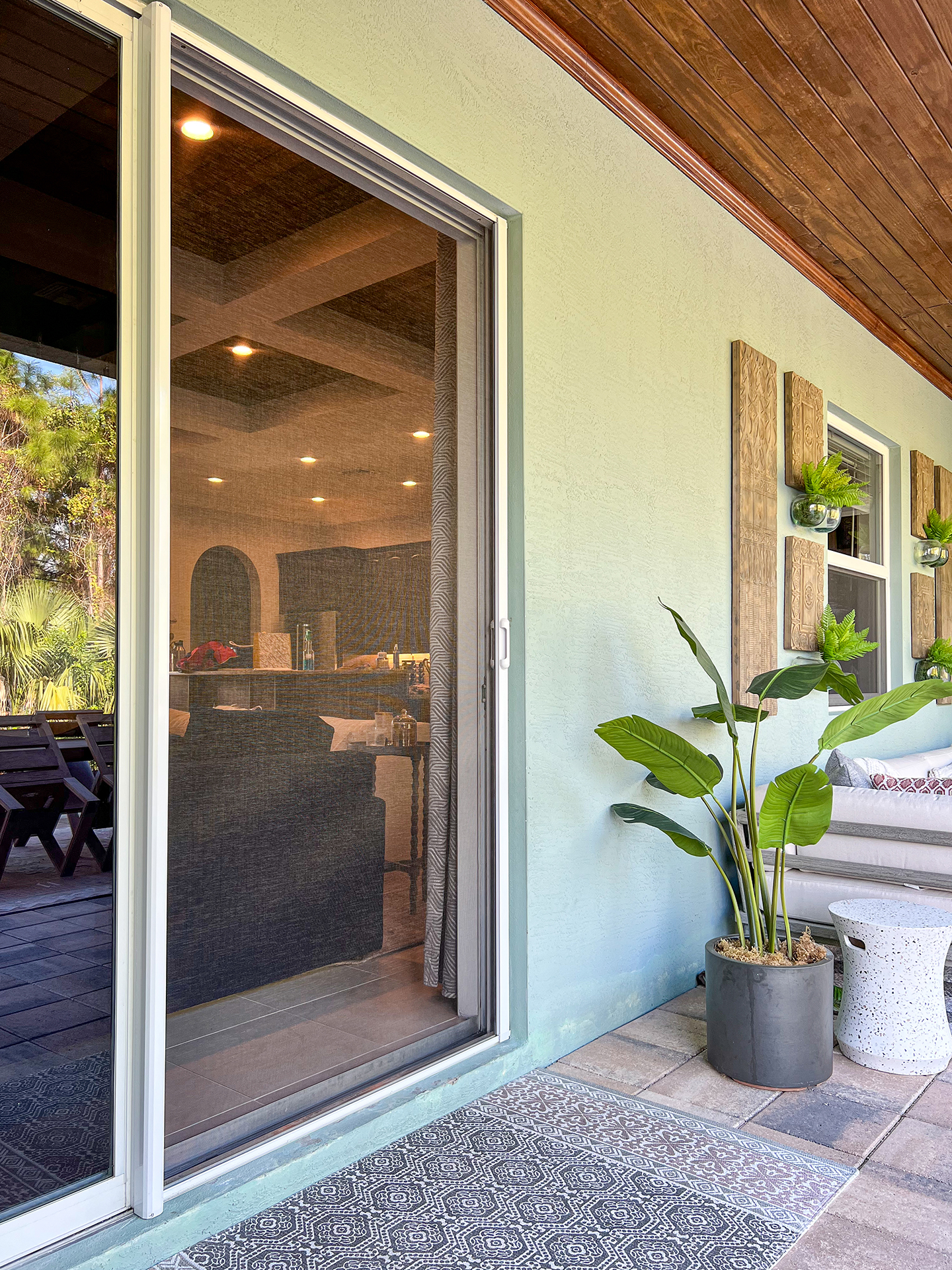 Size and style of the door opening
You'll want to pick your screens based on the size and style of your door opening. They range from 45" X 83" to 168″ X 120″ with the large opening screen. They can fit any style of doors, from basic front doors to French doors, multi-panel and sliding glass doors, bi-fold doors, and other large openings.. Even the largest doors are set with large opening retractable screen doors.
Material and durability
Choose a screen door made with the best materials to ensure durability and a long lifespan. They should be built with strong aluminum and springs, as well as sturdy plastic components.
Color and design
Your screen door will become a part of your home's design. Make sure to choose colors and design aspects that fit your desired aesthetic. There are standard colors as well as more colorful options with our diamond series colors.
Budget and cost
The cost of your retractable screen will depend on a number of custom factors, including the size of the door, design features, and whether the screen is motorized or not. Figure out your budget before you begin your screen search.
Get Your Retractable Screen Installed Today!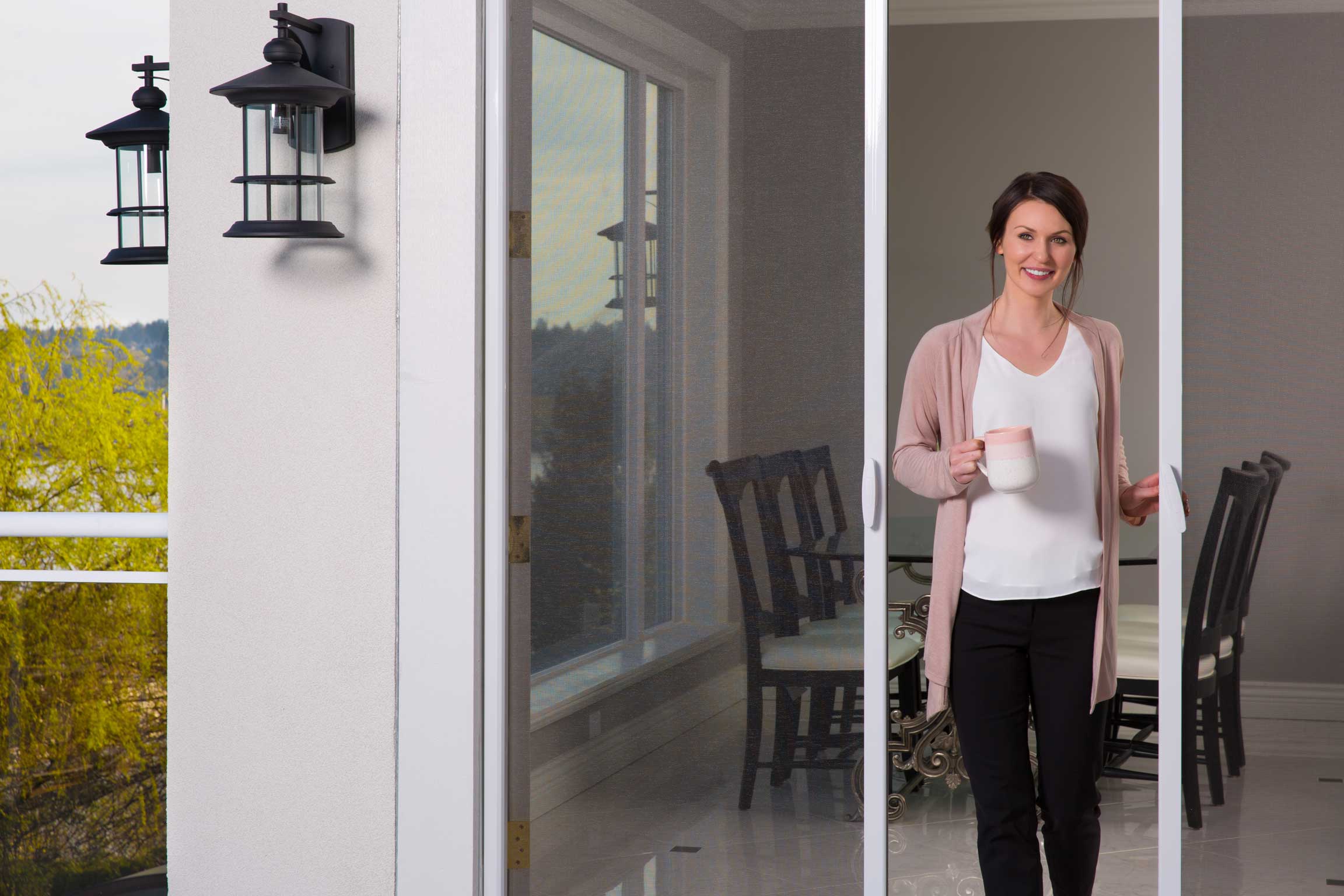 Mirage Screen Systems provides an extensive selection of retractable screens that are meticulously crafted with superior-grade materials to ensure durability and longevity. With a perfect fit for any opening, our screens seamlessly blend with your home's aesthetic and deliver a functional upgrade to your living space.
‍
Our retractable screen is a fantastic all-around investment for your home's aesthetics, lowering energy costs, and keeping pests outside where they belong. It opens your interior space to the outside world without allowing intrusion from critters while providing natural light and a flow of fresh air. It offers security and privacy and disappears when not in use.
‍
If you want to enhance your living space, contact your local dealer today and experience the difference!