With a new year comes new goals, a fresh start which includes new home trends and fashion trends.
According to Vogue magazines interior design trends, these are some of the top trends to look for in 2022.
1. Shades of Brown
Neutrals will take more of a backseat in 2022 as people are open to trying new and assorted colors. Chocolate brown is back from the 70's as well as caramel colors.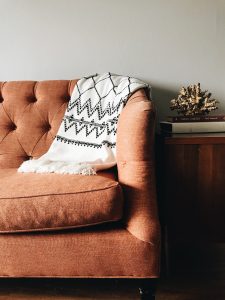 2. Nature Inspired surfaces
With all the time we have been spending indoors the past couple of years, people are looking to spend more time outdoors. Nature inspired pieces bring more of the outdoors into a home. This includes live edge wood tables and decorative objects. Natural materials and pieces give your space more depth.
3. Curved and sculptured furniture
Instead of modern and rigid edges, the idea is more of a smooth and sculptured look to furniture pieces. This gives a softer look to a home.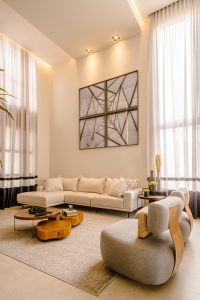 4. Elevated outdoor furniture
As we continue to spend more time outdoors, we want to make our outdoors more of an extension of our home. The style is more sophisticated and refined. Retractable screen doors can help with this extension. They open your home to your backyard or front yard to make the space more usable.
5. Dual Purpose Rooms
Just like 2021, 2022 continues to show us that dual purpose rooms are here to stay for a while. Transforming spaces in your home such as a garage to office, bedroom to office, or a gym in a garage is still extremely popular. Retractable screens or motorized screens can help with some of these transformations as well.
6. Leather Furniture
Soft Italian leathers in rich tones work well with other materials such as metals. Aging leather also is not anything to shy away from.
7. Mixing Materials
Mixing materials and designs is becoming more popular such as wood with metal or a mix of colors.
8. Bold Patterns and Colors
More vibrant colors and bold patterns are in. Citrus green and shades of RAF blue are becoming very popular. Assorted colors and shapes on wallpaper designs are more vibrant.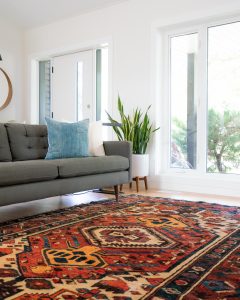 9. Modern Grandmillenial Style
More floral designs are being introduced and bring us back to the 1940's type of design. It's glamour with a touch of unexpected fringe and piping.
10. Vintage and Sustainable Accents
Using vintage items is of importance now as we try and reuse items that are still of excellent quality. Sustainable materials are also popular with designers now.
When it comes to interior design trends, they continue to change year to year. We hope this will help you improve your home the next time you are looking to refresh it.
‍