Tips to improve your home's curb appeal
It's the little things that make a big impact
As winter in many parts of the world winds its way to an "is it spring yet?" kind of conclusion, homeowners are looking out their windows and mentally preparing their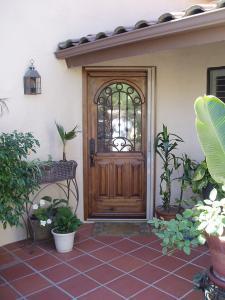 home improvement to do list.
While some of these "what to do first" items are more obvious than others like sweeping your driveway and rake your leaves, there are a few spring home improvements that are less obvious but can produce noticeable and high impact results.
Mirage Screen Systems, North America's leading manufacturer of retractable window screens and retractable screen doors, offers the following tips for spring home improvements designed to improve your home's curb appeal.
Have your home make a good first impression
Your entranceway and front door is an important part of your home, not only for security and protection from the elements but also for its aesthetic value as its one of the first things a visitor sees when arriving at your home. There are a number of things you can do to enhance this first impression like:
Refinishing or replacing your front door
Adjusting or tuning up a sliding door
Repairing a damaged doorjamb or replacing the threshold
Repairing sagging screens or replacing an obstructive traditional screen door with a hidden retractable screen door: by adding a Mirage retractable screen to your front door, you can not only maintain its good looks – the customized screen housing can be matched to your home decor so it's practically invisible and it is only across your entryway when you want it to be. It can also give you protection from insects when you want to open your door to invite fresh air through your home.
Let the sunshine in your home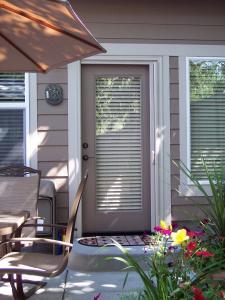 Along with a little more warmth, longer spring days bring increased light and the promise of summer around the corner. Why not enjoy this increased light by making sure your windows are clean inside and out?
If you are worried about the effects of ultraviolet rays on your furniture, carpet, artwork, etc., you can install retractable window screens with solar mesh to block the suns rays and add shading to your interior.
With Mirage Horizon screens and a motorized operator with timer control, you can set up your retractable window screens to open and close when you want, giving you the protection you need when you need it, without having to remember anything.
Fix minor home repairs… before they become major
Particularly in wetter, more northern climates, winter rains and snow can take their toll on your home. Making minor repairs now can not only add curb appeal but also save you money by warding off expensive fixes down the road. A few examples of home repair fixes are:
Getting rid of loose or rotting wood
Repairing the roof
Making sure fencing is solid, stable and protected with paint or stain
Repairing or replacing any siding that may need a touch-up
Clean the decking and railings on your porches or decks
TLC for your green areas – get a jump start
The green spaces in your yard typically need a little TLC each spring as well, to get them back on track and growing like you want them to. To help encourage good growth:
Clear out any weeds in your growing areas and try to stick to a weeding schedule for manageable control
Trim hedges and prune bushes and trees that need it
Remove any tree stumps that might be in your way
Mulch plant beds
Reseed any bare patches on your lawn
Finally, enjoy your spring-cleaning and take pride in knowing that the work you have done will not only give you a sense of accomplishment but also greatly improve your home's curb appeal.
Contact your local Mirage Retractable Screen Door Dealer online for more information on the impact a Mirage retractable window screen or screen door can make to the curb appeal of your beautiful home!
‍