Scientists have proven time and time again that fresh air and sunlight are essential for our mental and physical health. Fortunately, we can enjoy both in the comfort of our own homes just by opening a door or a window. However, there are certain things you don't want to let in with the breeze, such as bugs, dirt, and prying eyes.
‍
Outfitting the openings of your home with screens lets you enjoy the fresh air without any drawbacks. However, finding the right screen option to suit your needs can be difficult if your home has particularly large openings, such as multi-paneled sliding doors or bi-fold doors.
At Mirage Screen Systems, we specialize in creating customizable screen solutions for homes of every size, shape, and style. Here's our five-step process to help homeowners choose the perfect screen for a large opening.
‍
Step 1: Assess the space
‍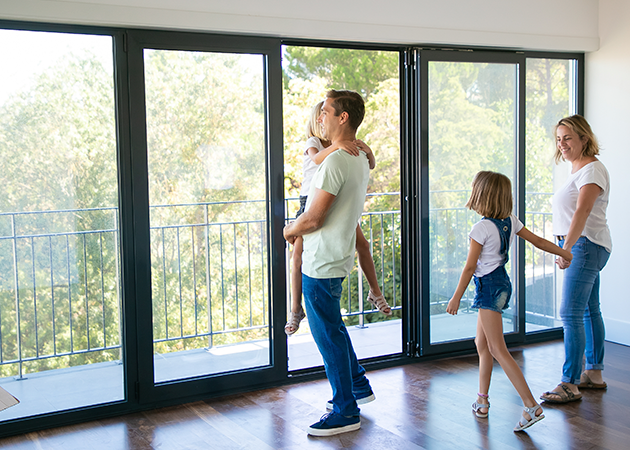 ‍
The first and most important step is to measure the dimensions of the opening accurately. The size of the opening will determine the overall cost of the project and which solutions are available to you. At Mirage, we offer large opening screen doors up to 14 feet wide. If your opening is wider than 14 feet, it might make sense for you to consider a motorized retractable screen.
‍
Second, you might want to think about the purpose of the screen door. What do you use the opening for, and how will the screen help enhance its functionality? For example, if you are adding a screen to a door leading to a deck where you host a lot of parties, you want something easy to open and close, even with your hands full. Conversely, if you want to enclose a patio or porch to create an outdoor room, you might be more concerned about keeping out bugs or protecting your privacy.
‍
Step 2: Explore your options
To cover a large opening in your home, we recommend either a large opening retractable screen door or a motorized retractable screen. Each model has unique advantages that make it more suitable in some situations than others. In addition, all of our screen products are made from the highest quality materials and include comprehensive warranties.
‍
Large-opening screen doors are extremely user-friendly. Older adults and young children will have no difficulties sliding them open and closed. At Mirage, we optimize all our screen door designs to ensure the smoothest-riding screens in the industry. They are 10 feet tall and 14 feet wide at their largest. Used in a double configuration, they can cover an opening up to 28 feet wide. If your opening is wider than 28 feet or taller than 10 feet, a retractable screen door simply won't be big enough.
‍
One of the main advantages of motorized retractable screens is their ability to be customized to fit the exact dimensions of the opening you are using them to cover. Unlike retractable screen doors, our motorized screens do not require a traditional door frame for installation. They are also an excellent option for garages, patios, and porches. They are powered by industry-leading Somfy smart home technology and are easy to operate using the included remote or via the Somfy Smart Home app on your mobile device. However, motorized screens tend to be a little more expensive than hand-operated retractable screen doors. Also, if anything were to disrupt power to the motor, it would be harder to open and close your screen.
‍
If you have a large or multi-paneled doorway leading to the exterior of your home, a large opening retractable screen door might be more suited to your needs.
‍
Step 3: Select the right materials
Retractable and motorized screens are available in a variety of materials. Two of the most common mesh types are sun control, insect control, privacy mesh, blackout, and vinyl. Which material you should use depends on your goals and desires for the space where you are installing the screen. Consider how much light and ventilation you want to let in. Are you concerned about neighbors or passers-by being able to see into your space? Some materials also may be better suited to certain environments.
‍
In general, an insect mesh will not obstruct your view as much as a blackout mesh. If you want to let in a lot of natural light, you might lean toward insect mesh.
‍
If you want more sun protection and privacy, you might prefer a privacy mesh, sun control mesh, or a complete blackout mesh.
‍
At Mirage, we offer several different specialty screen materials as well, including options designed to keep out insects and block UV rays. We even carry blackout fabrics that prevent all light from entering and privacy fabrics that shield your patio or porch from view.
‍
Step 4: Integrate the design with your home's aesthetic
‍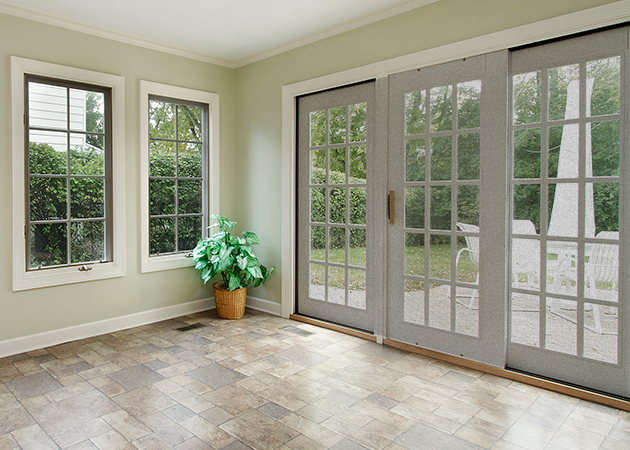 ‍
While functionality should always be your primary concern when making any additions or renovations to your home, it is also important to consider aesthetics. When your home looks good, you feel better about spending time there. Curb appeal is also a very important factor that can increase the value of your home when you eventually decide to sell it.
‍
Your new motorized screen or retractable screen door must integrate seamlessly with the other elements of your home's design, including color, materials, and architectural style. Mirage offers a variety of different frame styles and colors to complement any space. In addition to our standard color choices, custom colors are available upon request.
‍
Step 5: Choose your safety and accessibility features
‍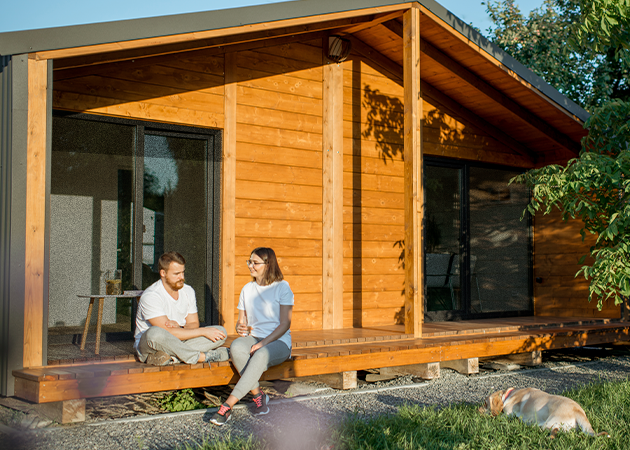 ‍
Your retractable screen door or motorized screen should make your life easier. This means it should facilitate easy movement between spaces without posing a safety risk for children, pets, and other members of your household.
‍
Our retractable large-screen doors run more smoothly than competitors' screens. This ensures that anyone can open and close the screen door with very little force or effort. Our motorized screens can be raised or lowered with just the touch of a button, either using the remote we include with installation or via the Somfy Smart Home app on your phone. You can deploy or retract your screens even when your hands are full or when you're seated comfortably on the other side of the space.
‍
Our large opening retractable screen and motorized screen are designed with retained mesh secured to both the bottom and top of the door's tracks. This prevents the mesh from coming loose and creating an opening that pets can escape out of. We also use an anti-corrosive Super Magnet latch system that keeps doors closed, even if a child or pet runs into it. In addition, all motorized screens include auto-stop technology that detects when an object is in the screen's path and automatically stops it from lowering any further.
‍
‍
Ready to install a retractable screen for your large opening?
While finding effective, attractive coverings for large openings from other retailers can be difficult, Mirage makes it easy with our wide range of options. Our retractable screens come in different sizes, styles, and colors that can even be customized to suit your requirements. Talk to one of our screen specialists today and start turning your outdoor space into an at-home oasis!
‍