And it's already May! As the warmer weather approaches spring cleaning is upon us. There are a few things to think about in your Spring cleaning.
Spring cleaning can make your home feel like new with a few changes.
1. Clean your gutters
After a long winter and fall of leaves building up, your gutters will need cleaning to prevent overflow of water and debris. Doing this in the spring will have your gutters ready for the summer. You can either have a professional clean them for you, or you can grab a ladder and do it yourself.
If you are doing it yourself, you want to make sure you are safe and have the proper tools. Use a sturdy ladder and make sure the ground is level and use a small metal or plastic trowel to scoop up the debris.
2. Power wash
Over the winter and fall, dirt, and debris can make your deck or patio look like it has seen better days. With some power washing, your deck or patio can look like new again before you get your outdoor furniture set up.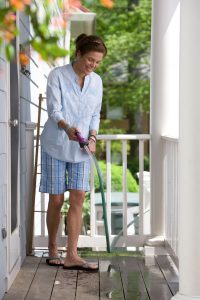 3. Paint the outside of your home
The outside of your home over time can start to look tired and old. With a fresh coat of paint, it can transform your home into what will look like a new home. Even if you choose to paint your home the same color as it was, it can transform the outside. Lighter or brighter colors can create a warmer and more inviting look as well as freshen it.
4. Clean up your lawn
An important part of spring lawn care is getting the dead leaves and debris cleaned up. This allows there to be fresh space for it to grow. Walk over your lawn with a rake to take out the dead grass and old leaves. Aerating your soil is also important to prepare your lawn for the spring and summer. Aerating the soil helps air, water, and nutrients to reach the roots. You can buy or rent an aerator and do it in the peak growing season so it can recover quickly. You should also water your lawn frequently. Summertime brings a lot of sun, which dries out your lawn. Some areas do have water restrictions, so water when you can.
5. Spruce up your garden
Some of your plants will look dead and dull by the end of winter. You can spruce it up by adding bright flowers or fresh plants to your garden or even the front entrance. Create your own pot with a mixture of flowers and leafy plants for a dynamic front entrance, or around your porch, or patio.
6. Wash your windows inside and out
After snow, rain, dust, you need to clean your windows. You can use a paper towel and dishwashing liquid. If you have smaller windows or if you have taller windows, a squeegee would be best.
7. Add retractable screen doors or motorized screens to your home
After cleaning up, add a retractable screen door or motorized screen to your space. It will allow the fresh air to come into your home without the bugs. A retractable screen door on your front and back door can create a fantastic cross-breeze in the warmer months.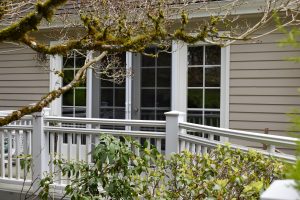 If you have a deck or patio that you would like to enclose but also have the fresh air, a motorized screen would be the best option. Have you been eating outside, and you and your guests get disrupted by bees? A motorized screen or a large opening screen will help keep them out and allow you to enjoy your meal in peace. With a home that gets a lot of sun exposure, screens are a great option to keep the rays at a minimum.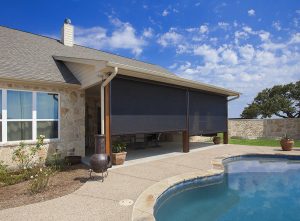 Before you know it , your home will be clean and fresh for summer!
‍