Energy Efficiency and Natural Cooling using Retractable Screens
Energy efficient home designs and construction are moving to the forefront for home buyers as energy prices continue to rise and the concerns about global warming are becoming more prevalent everywhere. Consumers are seeking every method available to cut the costs of air conditioning with substantially less expensive options. One of these alternatives and by far the best, is natural cooling, a no-cost passive cooling system.
Natural cooling can begin simply with consideration of how your home is situated that will maximize sun exposure during the winter and minimize solar gain in the summer. While this may be feasible in many areas, it is not always the case and can be impossible in certain climates to be an effective solution.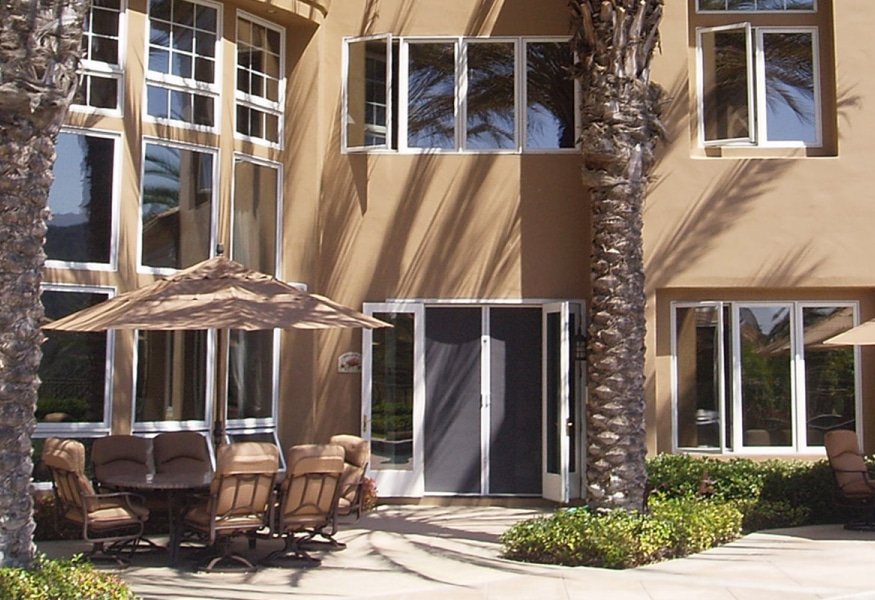 The key point in providing practical natural cooling methods is finding ways to maximize breezes. The concept is to allow cooler night air in and allow the warmer air which has collected throughout the day out. Appropriate window design is essential in taking advantage of breezes to help with ventilation, or at the very least taking advantage of rising warmer air, creating air currents in the home. Effectively, this means open windows on the side of the home, opposite from a breeze and preferably located higher up as hot air tends to rise. Doors and windows on the windier side of the home, located lower will attract the cooler air, bringing it inside. Additionally, the openings away from the breeze will provide much more optimal cooling if they are 50-100% larger than those on the windier side.
A crucial piece to the effectiveness of natural cooling is the types of openings used in the design of the home. In order to keep insects and other debris out of the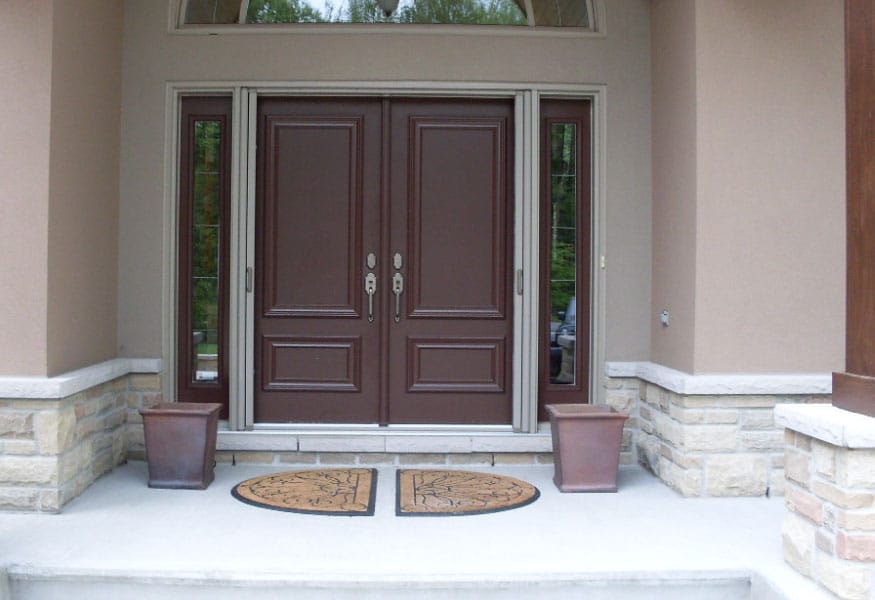 house, people tend to keep French and in-swing and out-swing doors and windows closed as they are typically outfitted with fixed screens due to the difficulty of custom options for these types of openings. Many also find fixed screens unaesthetically pleasing or do not wish to block scenic views, and therefore opt out of installing these. Keeping doors and windows closed makes any cross-ventilation impossible.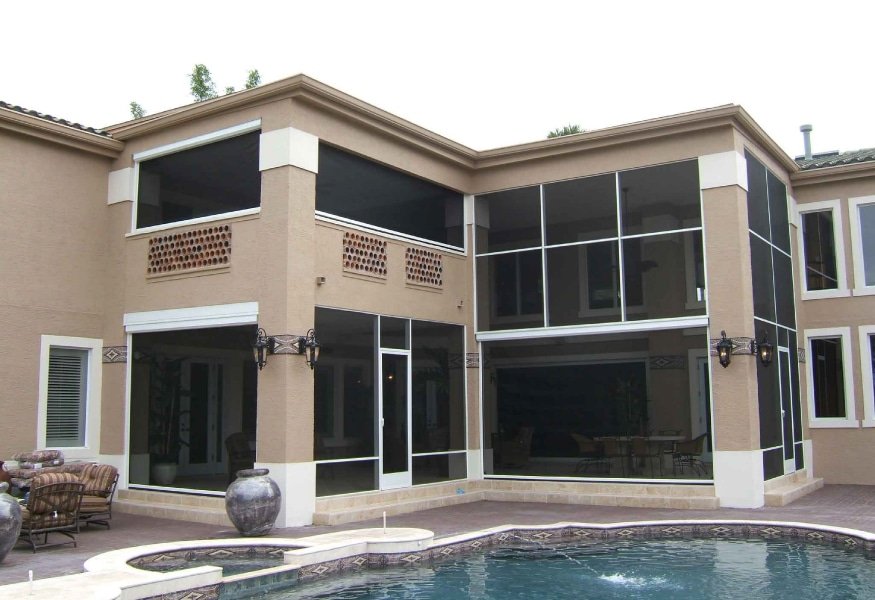 This is where Retractable screens come in to play. They provide almost no limitations with in-swing and out-swing windows and doors. They disappear into compact housing when not in use that does not impact window or door functionality. When in use, the screen is extended from the housing and secured by a strong magnetic latch that easily retracts by way of a spring-loaded roller tube located inside the housing. Retractable screens are also preferred even with sliders or traditional windows as they are nearly invisible and do not block views of waterfront properties, pools, landscaping, etc.
In summary, Retractable screens are a low-cost way to increase cross ventilation potential in any home. They will help to lower energy bills and make living more comfortable with the ability to breathe fresh air by cutting back on air conditioning use.
‍
Preventing Interior Solar Gain
In certain climates, exterior motorized retractable screens can prevent the interior solar gain that makes the constant use of air conditioning necessary, taking natural cooling to the next level! Such screens are manufactured with woven fiberglass mesh that has the ability to reduce infrared emissions up to 90%. They are available with automated controls, which can be set by timers or use sensors to activate the screens during peak times. Relatively expensive, motorized screens are most often used in high end, custom homes. For the most optimal natural cooling, a combination of exterior motorized solar screens with interior retractable screens would be recommended. This method is perfectly designed for evening use when you wish to let warm air out of your home and allow the cooler breeze in.
There are many things to consider when choosing a retractable screen system as not all are alike. Doing your research by way of direct comparison for such things as powder coating, component engineering, durability as well as the ability to recover from accidental pet or child collision. Corrosion resistance is also an important component when living near salt water or in areas with extreme weather conditions. Seniors may also want to pay special attention to ease of use, including easy grip features. Another thing to carefully consider is the manufacturer's product warranty.
Today, most retractable screens are installed after the fact as part of upgrades and renovations, however, as homeowners become more aware of the benefits of these types of products this will likely change and people will request them during the building process. Sliding doors and/or traditional windows would never be left un-screened and as French doors, in-swing and out-swing designs become more popular a similar standard will apply during construction.
To read more about Mirage Screen Systems, click here to view our products and find a dealer near you!
‍