When it comes to choosing a retractable screen door, the way the mesh is sitting in the track can be a deciding factor.
The Mirage standard retractable screen door or the 1750 for short, has a mesh that floats in the track.
The reason for a floating mesh is that it allows give on impact. This means if pets, family, or friends run into the screen, it bounces back to its original position. It is also easier to get back to its original state if it happens to fall out of the track.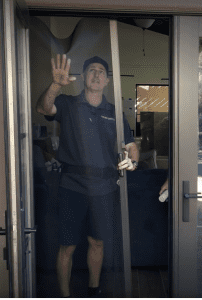 One thing that the non-retained mesh does not prevent is pets getting out. Due to the floating mesh, cats and small dogs can slip under the mesh to get outside if they are determined enough. With some training and showing pets how the door functions will prevent them running into it.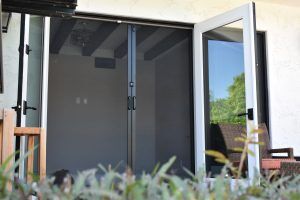 The new Mirage 3500 Large Opening Retractable Screen Door, not only covers larger widths and heights but comes with retained mesh. This means it is fixed to the bottom track. It does not float in the track and prevents debris from getting into the track or allowing your pets to escape.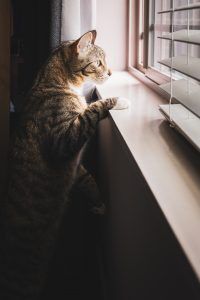 Of course, we never recommend a retractable screen as a pet or baby gate, but the 3500 retractable screen is an option if you think your pet would get out of the standard retractable screen with non-retained mesh.
If you are interested in the retained mesh in your retractable screen, you can also order a 3500 large opening as a French door or as a standard size.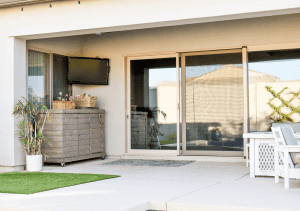 With whichever retractable screen door you choose, you will have a smooth-running screen that lasts years to come.
‍