Retractable Screens that Work for Any Space in Your Home!
If you have an opening in your home that you want to be protected, Mirage has a retractable screen door product that can help.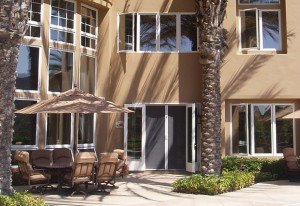 After you have chosen your home's color scheme and design you don't want a retractable screen system that will detract from your vision. Mirage offers a full range of available colors and we have the ability to custom match the latest colors with specially formulated finishes. This will make the protection and comfort offered by our retractable screens practically invisible and a top solution for pretty much any application!
Entry Doors – Let Mirage help you make a lasting first impression for visitors to your home with one of our elegant, stylish screen door solutions that tucks out of sight, regardless of how your entry doors are mounted.
French Doors – Take full advantage of the flow of light and air between your indoor and outdoor space that French doors can provide, without sacrificing the aesthetic of your French doors.
Patio Doors – Mirage can help you get rid of unsightly, hard to close, and "always in view" sliding door screens that come with traditional patio sliding screen doors.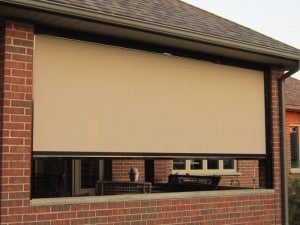 Windows – Mirage retractable window screens showcase the beauty of your windows, regardless of the window size or configuration.
Patio Enclosures – Take advantage of the comfort and extra living area offered by a screened patio enclosure by Mirage Screen Systems.
Garage Doors – Regardless of the size of your garage door opening, in just a few minutes, Mirage will be able to help you access extra light and air to make your garage more comfortable, as well as let you convert it from just a "storage space" to an "entertainment area."
If you need a screen for your home window, door or another opening you can count on Mirage Screen Systems to be the best retractable screen door dealer with options that will give you more benefits and usability than a traditional screen system.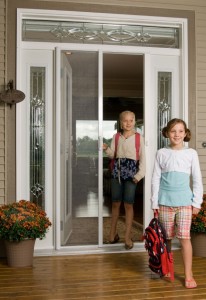 As the very best retractable screen door and window screen system on the market, customers give high ratings to our full line of Mirage screen products, as well as our screen dealer partners.
Mirage's flexible screen product options and our ability to customize any screen are unique. The lifestyle benefits that our customers enjoy from owning a Mirage Retractable Screen System include:
Increased natural light and air flow
Reduced energy costs and less reliance on air conditioning
Ability to shut out flying insects from indoor and recreational spaces
Retained view and sight lines
Consistent UV solar protection
Privacy from street views or neighbors
Convenience of use
Quality Retractable Screens that Last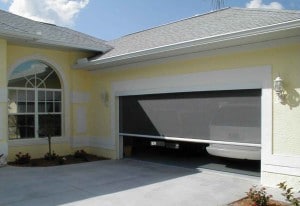 Mirage Screen Systems has long been known for our long lasting, quality retractable screen products plus our willingness to back them up with our Mirage Limited Lifetime Warranty. You can rest easy knowing that our network of Mirage authorized screen dealers will make sure your Mirage screen products are working effortlessly long after you buy them.
Find out how you can take advantage of the retractable screen system for your home and find a Mirage Screens dealer in your area now!
‍